The General Election ballots are now out, if you have not received yours by October 21, please call the Skagit County Auditor (360)-416-1703. Please vote early and get it in a drop box asap: Here are the SCRP recommended list of Candidates to vote for in the upcoming election.
PRESIDENT: Donald Trump
U.S. CONGRESS
Congressional District 1: Jeffery Beeler
Congressional District 2: Tim Hazelo
STATEWIDE
Governor: Loren Culp
Lieutenant Governor: WRITE IN Joshua Freed
Sec of State: Kim Wyman
State Treasurer: Duane Davidson
Attorney General: Matt Larkin
State Auditor: Chris Leyba
Office of the Superintendent of Public Instruction: Maia Espinoza
Commissioner of Public Lands: Sue Kuehl Pederson
STATE LEGISLATIVE 
LD 10 State Senator: Ron Muzzall
LD 10 State House: Bill Bruch
LD 10 State House: Greg Gilday
LD 39 State Senator: Keith Wagoner
LD 39 State House: Carolyn Eslick
LD 39 State House: Robert Sutherland
LD 40 State Senator: Charles Carrell
LD 40 State House: Russ Dzialo
COUNTY
Skagit County Commissioner: Ron Wesen
Skagit County Commissioner: Peter Browning
PUD Commissioner: Andrew Miller
JUDICIAL
Washington State Supreme Court (Pos 3): Dave Larson
Skagit County Superior Court (Pos 3): Tom Seguine
REFERENDUM - 90 - (Reject)
Advisory Vote 32 - (Repeal) SB 5223 the plastic bag ban. It 
Advisory Vote 33 - (Repeal) SB 5628 Tax on heavy equipment
Advisory Vote 34 - (Repeal) SB 6492 increased B&O taxes on services businesses and hospitals.
Advisory Vote 35 - (Repeal)  SB 6690 B&O tax on manufacture and sales of commercial airplanes. 
Joint Resolution 8212 - (Approve) (Reject) The SCRP is split on this: This would require a Constitutional amendment to allow state taxes to go toward long-term care to be invested in the stock market.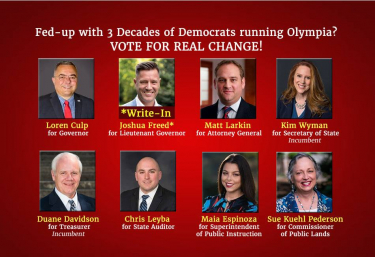 We need to Re-elect Skagit County Commissioner Ron Wesen! Ron is a 4th generation dairy farmer, businessman, and current District 1 County Commissioner finishing his second term. Three generations of the extended Wesen family operate an organic dairy and a Centennial dairy farm in the Bow-Edison area. The alternative is a left wing proponent of Charter Government. See RonWesen.com.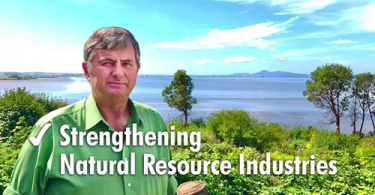 Yesterday I-976, the $30 car tab measure approved by voters in 2019 was struck down by the Washington State Supreme Court. It was found to be unconstitutional for violating the single subject rule and inaccurate ballot title. I-976 was approved in November 2019, with 53% of voters in favor of the measure. The is not surprising that the very liberal WA State Supreme Court has again ignored the will of the taxpayers. And no wonder why people think their vote does not matter. The will of the people needs to be acknowledged. This is another example of not being heard. This is why a Republican majority in the Legislature is so important. VOTE REPUBLICAN!
Unemployment Tax rates may go up 700% as the Employment Security Department revises its estimates
On a recent TVW Inside Olympia TV broadcast, Senator Randi Becker, who serves on the Senate Ways and Means committee, quoted data she had received from the Employment Security Department (ESD) indicating ESD was projecting a 700% increase in the unemployment tax rate on Washington business next year.
The seven-fold increase in Unemployment Insurance (UI) rates will hit Washington business hard. While ESD has indicated it will not use a federal loan as originally thought would be necessary, it is planning on utilizing a federal line of credit, which also will need to be repaid. In reality, there practically isn't any difference between a loan or a line of credit – both have to be repaid.
State Representative Bruce Chandler who served as ranking member on the House Finance Committee, explained to the Washington Policy Center his concern over the unemployment situation and proposed rates increases.
"It [Washington] will be become the unemployed state. People will come here to get unemployment benefits. We have a challenging situation now and increasing the unemployment tax rates will guarantee it will become exponentially worse. Washington will become the subsidy state."
Inslee Shutdown will triple unemployment taxes - Governor's inaction bringing four years of higher taxes on small employers!
"Small employers will see their unemployment taxes explode, increasing by more than triple in some cases, just as they're trying to put people back to work," said National Federation of Independent Business (NFIB) WA State Director Patrick Connor. "Gov. Inslee's ongoing lockdown of the economy is already responsible for the permanent closure of hundreds, if not thousands, of small businesses; his refusal to direct CARES Act dollars to shore up the unemployment insurance trust fund will add significantly to our state's rising small business death toll." 
OF NOTE: Projections show 2022 UI taxes will be twice what they were at the peak of the Great Recession – not because of market forces, but due exclusively to government-mandated shutdowns of the economy.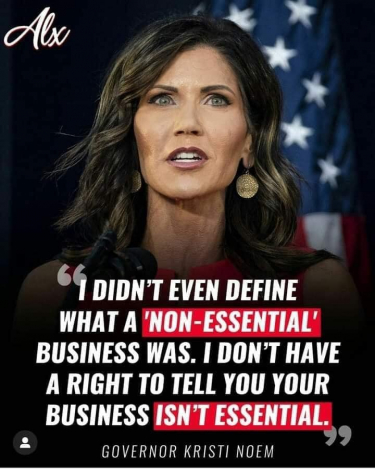 Seattle Times, Oct 11 - Children with disabilities are left behind by remote learning. Caroline's son, a 17-year-old with autism, finds peace in routine. Before the pandemic, the teen spent most of the day at his Lake Washington high school, then came home to listen to music and eat dinner.
But when schools closed, his behavior became increasingly erratic and violent. He dumped cans of soup or bags of flour on the kitchen floor. He began biting and hitting family members. Caroline was forced to quit her job at McDonald's so she could care for him full-time.
For many special education families, online learning is simply not working, and parents say their children are regressing. The state has received at least 45 special-ed related complaints since schools closed last March. And 3 special-ed families have filed a lawsuit asking Thurston County Superior Court to overturn statewide emergency rules that relaxed the number of instructional hours schools provide students. Article here.
MORE WASHINGTON STATE BUSINESSES  DIE: The owners of the Seattle Elephant Car Wash announced that they are closing their car wash at the intersection of Denny Way and Battery Street and will be taking down the beloved rotating Elephant Car Wash sign with it.
Owners say increased crime, drug activity, and homelessness in the area has made it difficult to keep employees and attract customers to their car wash. They also cite the city's "increasing, burdensome regulatory demands" as a reason for closing their business.
Also it was announced this week that Gene Juarez is closing its downtown Seattle flagship store after 22 years.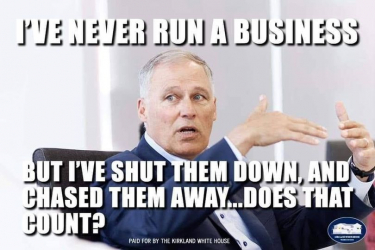 Yesterday a man threw a flaming piece of wood into a Seattle police car while an officer was inside. SPD says the officer was looking for a suspect reportedly carrying a burning piece of wood in a Lake Union neighborhood. When the officer confronted him, the suspect threw the burning wood into the police car while the officer was still inside and fled on foot. Other officers chased him into a parking garage, where they tased him and took him into custody. "He lunged in, he ran, and the driver's seat was already in flames. I thought the officer was still in the car, the driver's seat was on fire and then within minutes the car was engulfed in flames," a witness said told KIRO.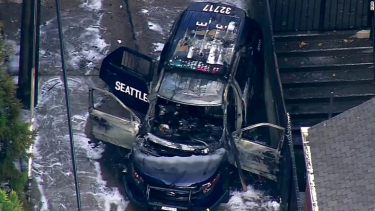 Record number of Seattle police officers leaving the department, new report shows. The report says a number of Seattle police officers left the department in September, decreasing the department from 1,247 to 1,203 officers in a single month. On top of that, the report says the city could find itself at police staffing levels on par with the early 1990s, even though the city's population has grown by 44% since then.
The report says 39 officers or officers in training "separated" from SPD in September, while another 14 officers were on extended leave. Per the report, that means the number of officers decreased from 1,247 to 1,203 in a single month. The budget office audit also suggests newer officers are leaving in droves, despite former Seattle Police Chief Carmen Best's effort to recruit new officers, particularly officers of color. The report also says 911 call response times have been increasing putting lives in danger.
The World Health Organization has changed its position on government lockdowns as a measure for combating the Coronavirus. As of Oct 9 the WHO now believes that lockdowns have unintended consequences and should be avoided. The special envoy on Covid-19 urged world leaders this week to stop "using lockdowns as your primary control method."
"We in the World Health Organization do not advocate lockdowns as the primary means of control of this virus," Dr. David Nabarro said to The Spectator's Andrew Neil. "The only time we believe a lockdown is justified is to buy you time to reorganize, regroup, rebalance your resources, protect your health workers who are exhausted, but by and large, we'd rather not do it." 
Nabarro went on to point out several of the negative consequences lockdowns have caused across the world, including devastating tourism industries and increased hunger and poverty.
"Just look at what's happened to the tourism industry in the Caribbean, for example, or in the Pacific because people aren't taking their holidays," he said. "Look what's happened to smallholder farmers all over the world. ... Look what's happening to poverty levels. It seems that we may well have a doubling of world poverty by next year. We may well have at least a doubling of child malnutrition."
The World Health Organization's new estimate is that worldwide about 760 million have been infected with Covid-19 at some point during the outbreak and the number of confirmed "with Covid" deaths is about 1 million, with 7.8 Billion people worldwide, that means the infection fatality rate is only .012 %. The death rate for the seasonal flu is normally 0.10 % (about 10 times greater than Covid-19). The WHO's estimate in February of a death rate of 3.4% began the panic fueling the catastrophic lockdowns and governor's emergency declarations.
Overall in Skagit County there have been 100 Covid-19 related Hospitalizations and 23 Covid related deaths (AT LEAST 18 of the 23 were in Nursing Homes). Skagit has one Covid related death since August 12th.
Last Saturday it was great to see college football as Republican state Texas had no problem having 25,000 screaming fans attend a game at the Cotton Bowl in Dallas against Oklahoma in a 53 - 45 thrilling 4 overtime game. Apparently the Covid virus considers College Football in Republican states as Essential, but in Democrat states the virus is still a threat until after the election. OF NOTE: PAC 12 Football begins Nov 7.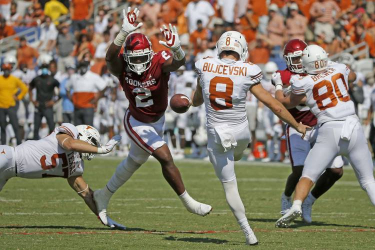 Former Vice President Joe Biden admitted that Americans don't deserve to know if he would pack the Supreme Court. He made the comments during an interview with KTNV-TV following a campaign rally in Las Vegas, Nevada. "Sir, I gotta ask you about packing the courts," reporter Ross DiMattei said. "Sure," Biden replied.
"You said yesterday you aren't going to answer the question until after the election but this is the number one thing that I've been asked about from viewers in the last couple of days," DiMattei explained.  "Well, you've been asked by the viewers who are probably Republicans who don't want me to continue talking about what they're doing to the Court right now," Biden explained. 
"Well, sir, don't the voters deserve to know –" the reporter follow up. "No, they don't!" Replied Biden.
The liberals at Twitter censored President Donald Trump for the 2nd time in the space of a month, this time hiding Trump's tweet warning lawless protesters will be "met with serious force." President Trump's full tweet said: "There will never be an "Autonomous Zone" in Washington, D.C., as long as I'm your President. If they try they will be met with serious force!."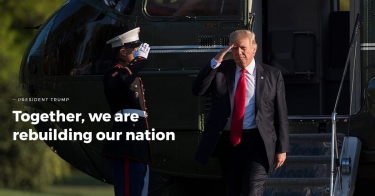 Trump vs Biden is the choice between a man who believes America is good and a man that is controlled by a movement. This 17 minute video entitled  "A Man vs a Movement" helps to explain what is going on and why this coming election is the most important election since 1860 (video). 
Former White House physician Ronny Jackson told reporters on Tuesday that he was "convinced" Democratic presidential nominee Joe Biden, 77, does not have the cognitive ability to be commander-in-chief. "I'm pretty familiar with what it takes both physically and cognitively to do that job and what the demands of that job are," Jackson, 53, who is currently running for Congress as a Republican, said on a call organized by the Trump campaign. "As a citizen, not as a candidate running for Congress, but as a citizen of this country, I've watched Joe Biden on the campaign trail and I am concerned and convinced that he does not have the mental capacity, the cognitive ability, to serve as our commander-in-chief and our head of state," he went on. Jackson served in the White House medical unit under George W. Bush and was appointed Physician to the President under Barack Obama and President Trump before he was nominated to serve as Secretary of Veteran Affairs in March 2018. 
Fresh off his return to the campaign trail in Sanford on Monday where President Trump spoke to thousands at his first rally in two weeks, Trump is set to come back to Florida for another rally in Ocala today at 1 pm The event is scheduled for 4 p.m. at Ocala International Airport about 80 miles northwest of Orlando. The president's campaign also has a fly-on Trump rally planned for Friday at 7 p.m. in Macon, Ga., at Middle Georgia Regional Airport.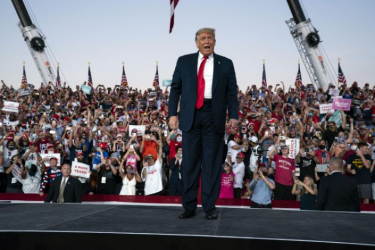 A Sampling of Recent Election Fraud Cases from Across the United States. The Heritage Foundation's Election Fraud Database presents a sampling of recent proven instances of election fraud from across the country. It shows the vulnerabilities in the election system and the many ways in which fraud is committed. In addition to diluting the votes of legitimate voters, fraud can have an impact in close elections, and we have many close elections in this country. Preventing, deterring, and prosecuting election fraud is essential to protecting the integrity of our voting process. Reforms intended to ensure such integrity do not disenfranchise voters and, in fact, protect their right to vote. Winning elections leads to political power and the incentives to take advantage of security vulnerabilities are great, so it is important that we take reasonable steps to make it hard to cheat, while making it easy for legitimate voters to vote. More info here.
In Columbus, home of Ohio's capital city, the Board of Elections said nearly 50,000 voters have received inaccurate ballots in Franklin County.
Our Elect Bill Bruch for LD 10 State House campaign is making a final fundraising effort. My opponent is well funded and is coming at me with relentless lies and smears. If you would like to donate to our campaign it would be much appreciated here. Unlike my opponent my campaign all along has been focusing on policy and my opponents voting record. This is a rare opportunity to help defeat a State Legislative Incumbent, and flip a Democrat seat to Republican. Once elected I will be working to cut taxes and will provide more balance and transparency to our State Legislature. More Info Please See: BillBruchforHouse.com.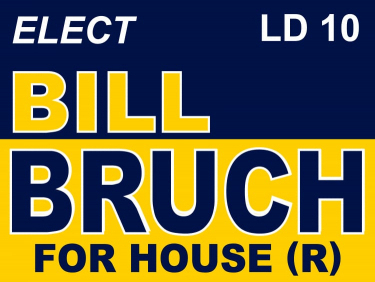 Next Thursday, October 22 at the SCRP office, located at 2021 E. College Way, Suite #200 Mount Vernon, we will be meeting for LD 10 doorbelling, more info (434) 363-2812.
Tomorrow from 11 AM to 1 PM there will be sign waving in front of the at the Oak Harbor LD 10 Republicans office, located on the corner of Hyw 20 and Whidbey Avenue 520 E. Whidbey Ave (Map), all volunteers are welcome!
On Wednesday, October 21 from 5:30 pm - 7 pm there will be a Tim Hazelo for Congress Meet & Greet Fundraiser at 14555 Gibraltar Road, Anacortes (Map). For more info (206) 550-1836.
The Loren Culp for Governor Campaign is having several Victory Protest Rallies this weekend including tonight in South Bend, tomorrow in Lacey and Graham and this Sunday the Victory Protest in Gig Harbor (Map), more info here. To see the Culp vs Inslee debate click here.
Trainings in phoning and doorbelling will be held the next two Mondays at 12:30 PM in the Oak Harbor LD10 Republicans office, 520 E Whidbey Ave Suite 207 (Map).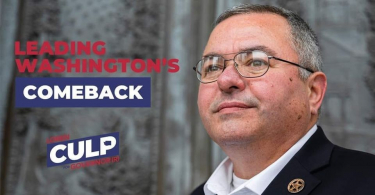 Respect and Blessings,
Bill Bruch, SCRP Chairman
Share This Post...