September 18, SCRP Election Integrity Update
Report Confirms Election Files Were Deleted from Mesa County, CO Voting Systems:
At the August Cyber Symposium, Colorado Recorder Tina Peters reported that Critical Files  had been deleted from the counties voting systems during a Vendor "Update."  Prior to the update Peters created a backup image of the hard drive. A forensic analysis by cyber security experts confirmed  her testimony. 
The report found that "elections records...mandated by Colorado law as certification requirements for CO Voting Systems have been destroyed (wiped clean) by the systems vendor and the CO SOS office."
The deleted files included the election server database management systems, log files, required to determine whether the systems was accessed by an external unauthorized device, and much more. See below letter: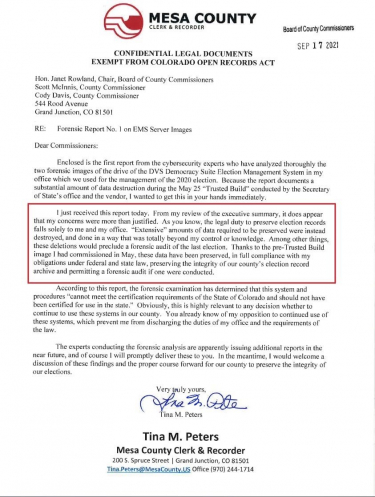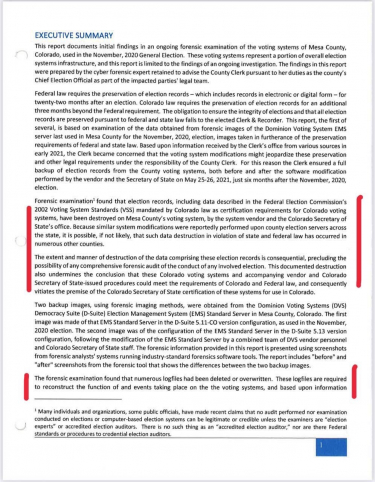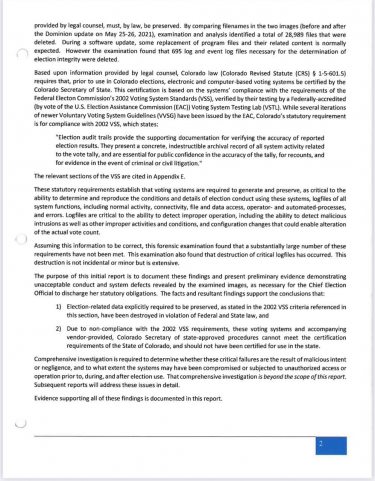 (VIDEO) AZ Senate President Karen Fann on Maricopa County Agreement: "It's A Huge Win For Us – We Needed Data So We Could Finish the Audit"
Wake Up Georgia: ACLU Is Currently Recruiting Leftist Poll Workers to Run the Next Election Like the Last
Share This Post...