The 2023 Washington State Republican Party "REPUBLICAN ACTION CONFERENCE" will be held Saturday, May 5th and 6th in Kennewick, WA. 
Calling all candidates, likely candidates, campaign managers, activists and volunteers - Join us for a fun and informative weekend of trainings to learn the ins and outs of running campaigns, talking with voters, and spreading the Republican message!

We have a great program lined up this year with panels ranging from running effective campaigns to utilizing data to effectively spreading the Republican message. You are bound to learn something new this year! 

We will be hosting a lunch and banquet with great speakers and Republican elected officials on Saturday - but join us early on Friday night at our Welcome Reception for more fun and socializing with fellow Republicans!

When: May 5th and 6th
Where: Red Lion Hotel, Kennewick Columbia Center
1101 N Columbia Center Blvd B
Kennewick, WA 
Liz Harrington, Chief Spokesperson for President Trump, and former National spokeswoman for the RNC will be a keynote speaker. Liz also has worked as Editor-in-Chief of Warroom.org, and as a senior writer for the Washington Free Beacon. Ms. Harrington called it "An honor of a lifetime to represent President Trump and to stand for the truth. At such a critical time for our country, President Trump's fighting spirit is needed now more than ever. "We will not stand idly by and let America fall to the radical Left-Wing Mob."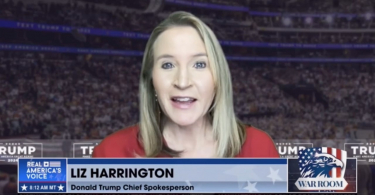 Other 2023 RAC Panels and Trainings Include:
Campaigning 101: Build a Winning Campaign
Grassroots Activism: Organizing For Victory
Citizen Lobbying: Influencing Olympia Effectively
Ballot Collection: Get The Republican Votes
Campaign Fundraising 101
Digital Media: Build Your Brand
Our Saturday night banquet has limited capacity, so register HERE to ensure you can attend!
Share This Post...