The upcoming election will be the nations most important, it is a very clear choice, America vs Socialism. For Washington state voters it will be a great opportunity to end the decades of one-party Democrat control in the Governor's mansion that has existed since the 1980's, as well as to overhaul our state government and vote Republicans in for National, statewide and legislative offices.
The Loren Culp for Governor Campaign will be in Brush Prairie tonight and in Port Angeles and Enumclaw tomorrow and Enumclaw Sunday for Victory Protest Rallies. More info here.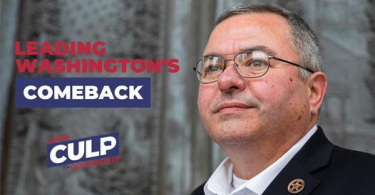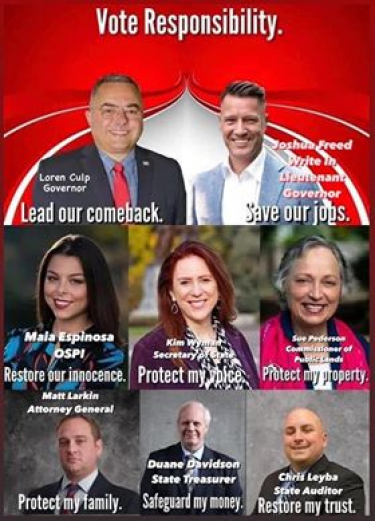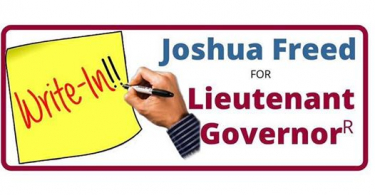 In November vote for Maia Espinoza for Superintendent of Public Instruction! Students in Washington need our help and we must act now to innovate public education. Together, we can ensure our kids have a brighter future. We will empower families and teachers to reimagine an education system that puts students first. More see: MaiaForUs.com.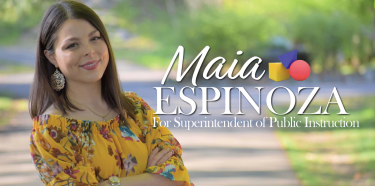 For Washington State Treasurer Re-elect Duane Davidson. In his first term Davidson managed to save taxpayers millions of dollars by carefully refinancing bonds when the timing was right. Davidson's department regularly runs under budget, and this year he took it to its first ever Aaa credit rating from Moody's Investment Services, the highest rating possible.
Davidson is a state executive who knows how to responsibly manage taxpayer money, he also fought time and again against the idea of creating a taxpayer funded state bank, which has been studied to death and found to be incredibly risky. Yet another study on the issue would have been funded this year to a tune of $250,000 by the Legislature if Gov. Jay Inslee had not vetoed the allocation.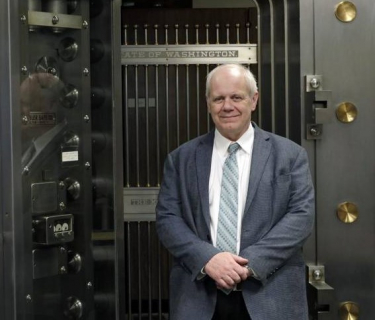 Davidson is a state executive who knows how to responsibly manage taxpayer money, a licensed Certified Public Accountant and elected four times as Benton County treasurer, serving from 2003-2014. While a treasurer in Benton County, Davidson served three terms as President of the Washington State Association of County Treasurers. More Info See: Davidsonforwa.com.
Finally after much public pressure and backlash Gov. Jay Inslee decided that he will debate Loren Culp on Wednesday October 7th at 8 PM. The debate will be held in the cozy confines at the broadcast facilities of TVW in Olympia, where all Inslee's Covid news conferences are held. The debate will air on KOMO-TV News and livestreamed on komonews.com from 8 to 9 p.m., immediately following the U.S. vice-presidential debate. 
REMEMBER "CHECK REJECT" This November When You See R-90 to STOP the Comprehensive Sex Ed Law (5395) From Taking Effect!
ESSB 5395 is a terrible Democrat imposed law that ignores the needs of both our kids and parents. Vote REJECT Ref-90 to repeal it. Reject Referendum 90. Overturn the K-12 comprehensive sex education mandate. Huge numbers of students are failing math, science, and English. Olympia should prioritize improving literacy and helping students graduate, not creating a new mandate.   
Reject Referendum 90. Restore local control for parents and local school boards. The new CSE law means unelected, unaccountable bureaucrats, not local communities, will develop statewide sex education standards for students in all public schools.
Reject Referendum 90. Stop the early sexualization of our kids. Materials to meet the new state standards will include graphic sexual subject matter. These are decisions that should be left to parents and local communities.
Reject Referendum 90. A costly mandate at a time when school budgets are being cut. State and local budgets are facing massive deficits which threaten funding for basic programs. 
Keep the Olympia activists out of our classrooms. Parents and elected local school boards should be the only people deciding what is taught in our classrooms. More info here and here.
IMPORTANT: AFTER YOU REJECT R-90 in November to remove state mandates on all schools, what will fill its place? The Common Sense Sex Education Initiative 1109 goes one step further to completely reset the laws and requires local school districts to create Opt - In programs for grades 5 - 12 that are transparent, so developmentally appropriate materials can be put on TV without any disclaimers. I-1109 removes state control over all sexual health programs and place it into the hands of local school boards and families, like all the other academic subjects.
Common Sense Sex Education Initiative 1109 will Completely Remove All State Mandates, Standards and and Curriculum, and Make Sex Education a local issue between Local School Boards and Parents. I-1109 will need 320,000 signatures by the end of December to qualify for the Washington State Legislature to take up the matter in January 2021. I-1109 petitions are available in the SCRP office. More info here.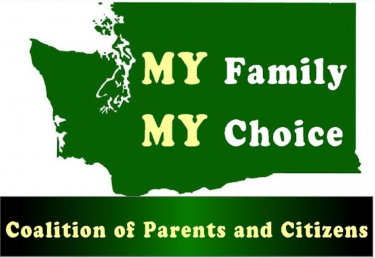 For months now, through constant Covid -19 Emergency Proclamations, Governor Inslee has abused the powers We the People gave him in the existing Emergency Powers Act. He has refused to revoke Proclamations once the emergency it was based on has passed. He has changed the goals of his Proclamations, ensuring they can continue indefinitely. He has favored his preferred businesses over those he dislikes through his definitions of essential business. He has refused to call the Legislature into session so that all representatives have a voice in the state's emergency response. He has hired thousands of new state inspectors, and sent them to harass businesses, and fine them out of existence. He has forbidden church worship. He has forbidden protest against his Proclamations, yet he has allowed and encouraged other protest. In all this, he has acted arbitrarily, and brooked no advice or dissent. Government by executive Proclamation is contrary to American values. We must Restore the Balance of Power to We the People!
Initiative 1114 limits emergency proclamations issued by the Governor to no longer than 14 days unless extended by a vote of the Legislature. The Legislature may not extend a proclamation through mere letters from leadership, but must vote. No individual extension may exceed fourteen days. The Legislature may pass subsequent resolutions of extension, so that the whole of government must concur in the ongoing existence of an emergency proclamation. More info here. THE SCRP HAS PETITIONS IN THE MOUNT VERNON OFFICE AT 2021 E. College Way Suite #200 (we are open Mon - Fri 10 AM to 2 PM).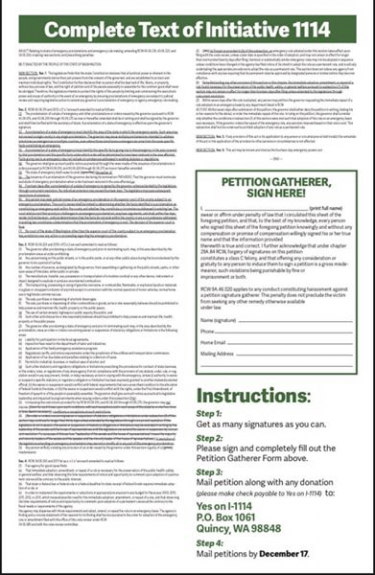 J
CDC Ignores Presidential Order and Moves Forward with Critical Race Theory Program — Pushing Marxist Agenda and Accuses Police of Racism.
The same federal group that failed the nation and the world with their convoluted, unscientific and destructive Covid-19 policies is moving ahead with their critical race theory program. This is despite President Donald Trump's ban 2 weeks ago. The CDC training claims that "racism is a public health crisis" and "systemic racism" leads to "police killings of unarmed Black and Brown men and women"
The 13-week series is called "Naming, Measuring, and Addressing the Impacts of Racism on the Health and Well-Being of the Nation and the World." I have obtained the internal emails (in white) and an APHA presentation by the series instructor that follows same structure (in blue).
The first three training sessions are focused on "racism, sexism, and other systems of structured inequality," then teaching CDC employees that they must "address institutionalized racism" to "really set things right in the garden" of a racist nation.
In sessions 6 through 9, the CDC claims that "racism is a public health crisis" and that "systemic racism" leads to "police killings of unarmed Black and Brown men and women" and leads to "the disproportionate impact of COVID-19 on communities of color."
In sessions 10 and 11, the trainers will teach CDC employees that they must "target" and destroy the values of "focus on the individual," the "myth of meritocracy," the "myth of American exceptionalism," and "White supremacist ideology." This is textbook critical race theory.
In sessions 10 and 11, the trainers will teach CDC employees that they must "target" and destroy the values of "focus on the individual," the "myth of meritocracy," the "myth of American exceptionalism," and "White supremacist ideology." This is textbook critical race theory.
The final session teaches CDC employees how to become activists. They will be encouraged to join an "Anti-Racism Collaborative with eight Collective Action Teams," focused on "communications," making scientific publications "anti-racist," and influencing "policy and legislation." Full article here.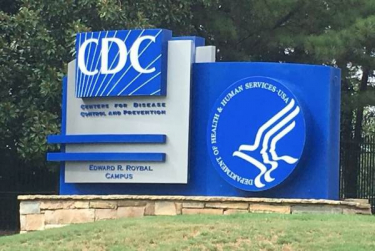 The International Citizens Initiative Investigation into Covid-19 by hundreds of world renowned experts in the field of medicine, economics, government, public intuitions, business and law gains momentum.
This Covid-19 Extra Parliamentary Inquiry Committee and movement is being lead by Doctor Heiko Schoning of Hamburg Germany. The experts have evidence and all believe the official Covid-19 story is fake story all over the world and have serious doubts about the way the terrible draconian measures were placed onto society saying: "It is more than grossly negligent as government agencies are not exposing these things and indeed it seems they are staging them as the scientific data already shows there is no basis for these measures."  The group also has discussion and asks the questions: Why is it happening? And Who benefits from it? Website: ACU2020.0rg. Video here and here.
The land with no face masks: Holland's top scientists say there's no solid evidence face coverings work and warn they could even damage the fight against Covid-19. YES TOP SCIENTISTS in the Netherlands have said face masks in public places are "Not Necessary" and might even have a "negative impact." 
Coen Berends, spokesman for the National Institute for Public Health and the Environment, added: "Face masks in public places are not necessary, based on all the current evidence. There is no benefit and there may even be negative impact."
Holland's position is based on assessments by the Outbreak Management Team, a group of experts advising the government. It first ruled against masks in May and has re-evaluated the evidence several times. More here and here.
Jim McKinney is a retired US Army Foreign Area Officer, small Business Owner and defense consultant who serves on the boards of Saturna Capital, The Healthy Youth Coalition and WBA's Youth Engagement Initiative. Last week he wrote an excellent article referencing much of what I have been saying for months, entitled  Quarantine – Isolating the sick. Tyranny – Isolating the healthy. Here it is:
We are missing courage; we are missing hope.  Don't let fear ruin your life.  Don't give up, or give in to propaganda and politics. Officials initially operated on the worst-case scenario.  As more science and data has come in, some politicians are ignoring it to the detriment of our society.  We need to move on, and get back to living.  The Covid-19 pandemic is not what was once thought.  But some politicians don't care, and we are missing the point.
Remember 14 Days to slow the spread?  We are months into an unprecedented lock-down. You can go to casino, but you can't go to church?  Why are small businesses, the driver of our economy, being devastated while big corporations like Home Depot and Amazon are open and thriving?  Why are millions of people still out of work?  Why are our children are being denied a decent education – to protect union teachers while they go shopping at the local Costco or Target?  How does any of this make sense?
This has become a media and politically fabricated crisis – with the goals of undermining faith in the Trump administration, creating fear, and intimidating people who question big government decisions and the so called "experts".  Political operatives are exploiting COVID at the expense of our citizens (see rest of Jim's article here).
Attorney General William Barr on Wednesday said governors using executive powers to impose pandemic-related lockdowns amounted to the "greatest intrusion on civil liberties in America's history other than slavery."
Barr spoke at a 'Constitution Day' event hosted by Hillsdale College, a conservative Michigan institution, during which he commented on mandated lockdowns amid the CCP (Chinese Communist Party) virus outbreak. Article here.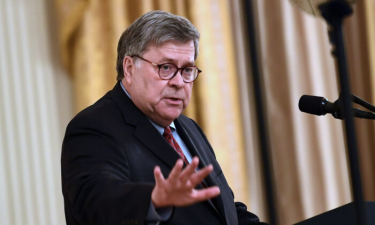 Last week the Wisconsin Supreme Court agreed to hear three lawsuits against Public Health Madison & Dane County and issued a preliminary injunction against the agency's order barring in-person education. 
The decision is a huge victory for Dane County's private schools, forced to switch to an all-virtual learning model last month after the health department issued the 11th-hour order under the guise of Covid-19 concerns. 
"It's light in the darkness," said attorney Joe Voiland. "I have been fighting these orders since May, and we finally have light in the darkness."  Voiland, of Cedarburg-based Veterans Liberty Law, represents Sara Lindsey James, a single mother of two elementary students. 
A Chinese virologist who has reportedly been in hiding for fear of her safety has stepped out into the public eye again to make the explosive claim that she has the scientific evidence to prove Covid-19 was man-made in a lab in China.
Dr. Li-Meng Yan, a scientist who says she did some of the earliest research into Covid-19 last year, made the comments last Friday during an interview. When asked where the virus comes from, Yan — speaking via video chat from a secret location — replied, "It comes from the lab — the lab in Wuhan and the lab is controlled by China's government."
Tucker Carlson asked about China's motives in creating this virus if it is man-made, which Dr. Yan said "you'd have to ask the Chinese Communist Party. We cannot always understand their evil thinking," she said.  You have to ask them. They released it." When Tucker asked if this was an intentional outbreak, Dr. Yan said "it was, and added that you don't really need to read the tea leaves to see what the government has done to cover this up."
Facts are that China destroyed lab samples of the pathogen. Citizen journalists and bloggers trying to document the outbreak in China have vanished. Doctors who tried to raise the alarm about this virus have disappeared. More here.  Video interview here.
Thanks to Governors Inslee's unconstitutional edicts and our Democrat state government's response to Covid-19, thousands of Washington State businesses have been forced to close permanently. Here is just one example, in the words of the owner of Pacific Grill Catering:  
We have come to the incredibly difficult decision to permanently close Pacific Grill restaurant and Pacific Grill Catering.
It is difficult to type these words -- such a shock after being open 15 successful years. It's like knowing you have to speak to someone you love who just lost a family member and wanting to carefully choose the *perfect* words. But sometimes words fail, and nothing sounds right.
It is difficult to imagine Tacoma without Pacific Grill. And even more difficult to have to tell all of our wonderful guests and professional staff. This is where Tacoma came to celebrate birthdays, business promotions, graduations, anniversaries, and to celebrate a life well-lived. This is also where foodies came to eat great food, wineries jockeyed to have their wines showcased, and food critics raved. And if you hired Pacific Grill Catering you were guaranteed a delicious professional event. Many times people would stop me on the street to say they would not have attended an event until they saw PG was catering it! We helped so many fundraisers over the years with great community partners raising millions of dollars for worthy causes.
Opening Night 15 yrs ago I remember standing at the end of the bar and watching the faces as they came through the velvet drapes for the first time, how their faces lit up as they saw the beautiful room & light sculptures! That first night my "perch" was established and never changed.
We received many awards for delicious food prepared in imaginative ways, celebrating the cuisines of the world, and beat even all Seattle restaurants consistently for Best Happy Hour in Western Washington! And we introduced our guests to new ingredients they had never heard of.
Our guests also came to PG to see not only their good friends but also their favorite Servers, who brought their A-game every night coached by General Manager Christopher Johnson who was always everywhere at once.
I have always described Pacific Grill as being like a live Broadway show that we put on every night: the lighting, the music, the actors, those behind-the-scenes, our audiences, and our performance.
Some nights it was drama -- other nights a comedy. And now, after such a great run, it's Closing Night. As we take our final curtain, we gracefully leave the stage at the top of our game, knowing we did our best, gave it our all, but now accepting the show must close. How I am going to miss you all!
It has been the great joy of my life to help you celebrate and be a part of your lives here in Tacoma's dining room. Thank you all for your understanding, best wishes, and much appreciation to you all.
Chef Gordon Naccarato Owner / Chef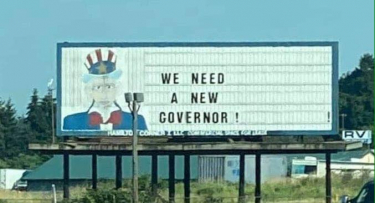 A federal judge in Pittsburgh has ruled that Pennsylvania Governor Tom Wolf was arbitrary and overreaching in his Covid-19 orders shutting down businesses and imposing other restrictions, violating citizens' constitutional rights.
"Even in an emergency, the authority of government is not unfettered," Stickman said. "The liberties protected by the Constitution are not fair-weather freedoms – in place when times are good but able to be cast aside in times of trouble."
Some of the restrictions at issue, such as a complete shutdown of all businesses deemed non-essential by the state, have already expired. But some remaining rules, such as a ban on gatherings of more than 25 people indoors or of more than 250 people outdoors, may no longer be enforceable. Stickman said such orders violate the First Amendment right to assemble.
As AG Ferguson Stonewalls WA State Lawsuits against Gov Jay Inslee, Peggy founder of THE HEALTHY AMERICAN says the good news is that governors are being sued in many states over unconstitutional emergency orders (similar Inslee's). I.e., Victims in the state of Ohio want to take it all the way to the U.S. Supreme Court if need be. Also in Idaho the legislature recently ended that state's emergency proclamation.
In California, Peggy is part of the the legal team that is suing Governor Newsom in Federal Court to bring down this whole house of cards -- and all the shenanigans that go with it. Once and for all! in CA they are assembling a legal team to work with Thomas Renz and Dr. Pam Popper to duplicate the OH court filing.

The main complaint in this case is --There is NO emergency, and thus all these unconstitutional orders are invalid and unlawful. Because the American Spirit is one of FREEDOM, and that freedom will NEVER be extinguished! More info: Thehealthyamerican.org.  Video CA State of Emergency Invalid and Unlawful.
An additional lawsuit against CA Governor Newsom has been filed by CA State Assemblymen Kevin Kiley and James Gallagher. Their brief sets forward the clear legal argument against Gavin Newsom's one-man rule. The crux of the legal argument: The Emergency Services Act does not authorize Newsom's unconstitutional actions.
You can read the entire brief here. Here's how the 15-page brief begins:
In the case before the Court, Defendant Gavin Newsom declares that the six-month-and-counting State of Emergency centralizes the State's powers in the hands of the Governor. This disquieting claim belies California law and defies America's first principles.
The authors of California's Constitution learned the lesson of America's founding even better than the Founders themselves, enshrining an explicit separation-of-powers provision.  A California Governor is constitutionally forbidden from doing the very thing Gov. Newsom has done here: exercise legislative powers.
California has entered its seventh month of the COVID-19 pandemic, with no apparent end in sight. In addition to sweeping 'guidance documents' that close schools and shutter businesses, Governor Gavin Newsom has issued 53 Executive Orders that span 15 different California Codes and change over 400 state laws.
Contrary to the Governor's claim, the Emergency Services Act does not and could not inaugurate an autocracy in the State of California. Such a wild misapprehension of his own authority is precisely why this case demands a resolution on the merits.
There is perhaps no action more offensive to the rule of law, no threat to liberty more menacing, than the use of extraordinary emergency powers for ordinary political purposes. History shows that the decline of republican government comes not just from the sudden arrival of Caesar but from a steady erosion of institutions and traditions.
Unfortunately Court rulings, like the one finding that Pennsylvania Gov. Tom Wolf's (D) lockdown orders violated the constitution, will arrive too late for a large majority of businesses; according to a new report published by Yelp, September Local Economic Impact report found that about 60 percent of US businesses closed since the beginning of March will never again reopen. 
Between March 1 and Aug. 31, a total of 163,735 businesses on Yelp experienced closures and 97,966 of those closures are permanent, according to the company. Closure data reveals that businesses operated by sole proprietors and those providing professional services have fared better than other business sectors like restaurants and retailers. 
"Hawaii, California, and Nevada have the highest rate of total closures and permanent closures – they're also the three states with the highest unemployment rates, and among the biggest states for tourism. Meanwhile, West Virginia and the Dakotas have the lowest closure rates," the report states.
A Retired CIA Ops Officer Warns; The Left's Communist Revolution Doesn't Care About Elections: Kenosha, Wisconsin has been ravaged. Minneapolis has been burned. Black Lives Matter and Antifa continue to tear the heart out of once-great cities like Portland. A siege of the White House is being planned. Nationwide, violence has moved into suburban areas and residential neighborhoods. Groups of extremists are specifically targeting the residences of mayors, chiefs of police and other political enemies.
We are not experiencing a wave of social unrest generated by injustice or police brutality. We are watching an insurrection in progress, one which uses police violence as a pretext, but which has as its goal the destruction of the existing social, economic and political order in the United States.
Sam Faddis is a retired CIA ops officer who spent decades undercover in the Middle East and South Asia. He is a national security commentator who appears regularly on television and radio. Full article here.
A Westchester County (NY State) high-school teacher kicked off his first day of classes by handing out an image on the Black Lives Matter movement — comparing modern-day cops to slave owners and the Ku Klux Klan. 
"My daughter showed me the paper. I said, `What is this?! You've got to be kidding me!' " said Westlake High School mom Ania Paternostro. "This cartoon compares the police to the KKK. It's an attack on the police." "Enough is enough," Paternostro told The New York Post.
Much of the West Coast – Washington State, Oregon, California, and Idaho – have been on fire or are on fire. While Democrats are using the opportunity to push their climate change theory, police are arresting arsonists for sparking these dangerous fires.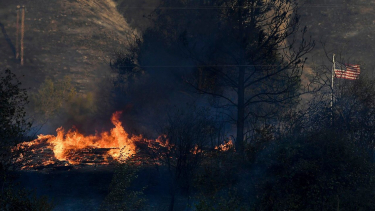 In the Okanagan the Cold Springs Fire is being investigated as a possible arson and one arrest has been made for possible homicide. Sadly a one-year-old boy was killed and his parents were severely burned as they fled from the wildfire which has burned hundreds of thousands of acres. Jake and Jamie Hyland and their infant son Uriel were evacuating their property in rural Okanagan when they got trapped by the fire.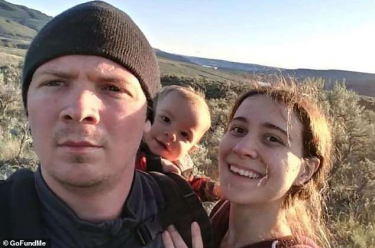 There were at least two other arson arrests last week when a 36 yo Puyallup man was arrested by State Patrol who started a fire along State Route 167 next to a business as he was live streaming on Facebook.
Also another man decided to match light the grass at SR-512 and SR-7.  Luckily a citizen observed and alerted 911. After a foot chase they arrested him and took him to jail. The man reportedly pulled up in his car, poured gasoline next to a business and set it on fire.
Also a woman in Spokane was arrested for starting fires on the east side of town. Officers went to investigate multiple fires and noticed there were items, like a pallet with grass, on fire. A couple blocks away an oil drum by a garage and a few trees were on fire. In all instances, the fires were arson.
IN Portland authorities arrested 45-year-old Domingo Lopez, Jr. for starting a brush fire with a Molotov cocktail. He ignited the device along I-205 but firefighters were able to extinguish the flames before the fire grew out of control. 
A witness came forward, pointing out Lopez as the suspect. When confronted, Lopez reportedly admitted to starting the fire, KATU-TV reported.
Lopez was released Monday. It wasn't long before authorities arrested him again for starting six more brush fires along I-205. Portland Fire put out three of the fires while members of the community put out the other three. 
A 41-year-old man was arrested in Oregon for starting one of the two origins of the Almeda fire, located just outside of Medford. Oregon State Fire Marshal's office spokesman Rich Tyler said Michael Jarrod Bakkela started one of the fires, which eventually merged to create one giant wildfire.
Neighbors saw Bakkela set a fire outside of his home. When the blaze grew out of control, those neighbors had to flee the scene, Oregon Live reported. When the Jackson County Sheriff's Department arrived on scene, they saw Bakkela standing next to a large fire.
According to the Record Searchlight, roughly 80,000 people had to evacuate because of the fire that has destroyed more than 5,700 acres. Bakkela is being held on 15 counts of criminal mischief and 14 counts of reckless endangerment. Four people have died from the Almeda fire.
Regardless of who started these fires or why, these need to be part of the conversation. Automatically attributing wildfires to climate change is irresponsible. And it's a way for the left to push their Green New Deal agenda. Gavin Newsom and Jay Inslee are quick to blame "climate change." Instead of talking about how the states fail to properly manage the forest by thinning out trees, cutting down dead trees and prescribing controlled burns, they instantly jump to the climate change narrative. In fact, Inslee sees this as a climate change issue so much that he believes we should rename wildfires to "climate fires."
OF NOTE: It is unfortunate that Democrats killed Republican sponsored bill HB-1894 last session for funding of much needed forest management resources. Also the Dems killed Republican amendments to the budget in ESSB 6168 that would have added funding for forest management resources.
Just because these Antifa guys like to torch urban vehicles, burn down businesses (a little "mostly peaceful" structure fire never hurt anyone), burn down police stations (because that is true "peaceful" protest), toss Molotov cocktails at everyone (and sometimes catch their friends on fire), and toss fireworks around on every day EXCEPT July 4th, and this certainly doesn't mean they would ever start forest fires....More from We The Governed.
In Portland, the local chapter of BLM and Antifa practiced using a guillotine on a large stuffed bear – before they burned it along with American flags. Mock guillotines show up with increasing frequency at their protests, and along with the clenched fist, hammer and sickle, and Molotov cocktails, this has become a common symbol of their movement.
For those of us who don't spend our nights trying to commit arson, or violently assaulting the police, it is hard to understand how the guillotine as a symbol of the radical left's movement is helpful to promote peace, but then again "peace" appears to no longer be the goal.  That peaceful facade has been scorched away with "fiery, but mostly peaceful" violence. More from We The Governed.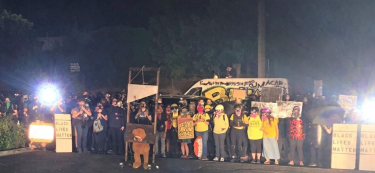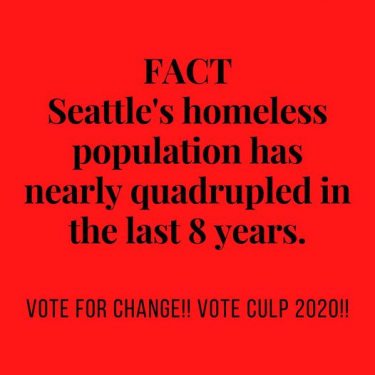 Fact: Seattle has the third highest homeless population in the Nation.
https://www.cbsnews.com/news/homeless-in-America-the-issues-forcing-peop...
FACT: Washington State has the FIFTH largest homeless population in the Nation.
https://www.usich.gov/homelessness-statistics/wa/
FACT: Homelessness in Seattle has nearly quadrupled in the last 8 years.
https://www.seattle.gov/homeless-investments-rfp/who-is-homeless
FACT: Homelessness disproportionally affects people of color in Seattle.
https://www.usich.gov/homelessness-statistics/wa/
FACT: The "Homeless Crisis" is NOT a "Housing Crisis"...it's a "Mental Health" & "Addiction" Crisis.
https://www.youtube.com/watch?v=bpAi70WWBlw&feature=youtu.be&app=desktop
FACT: Homelessness has increased 5% in the last year in Washington State.
https://www.kingcounty.gov/elected/executive/constantine/news/release/20...
FACT: Mental Illness is rising SIGNIFICANTLY during the lockdowns.
https://www.cdc.gov/mmwr/volumes/69/wr/mm6932a1.htm
IT'S TIME FOR CHANGE!! IN NOVEMBER VOTE FOR CULP (GOVERNOR), FREED (LIEUTENANT GOVERNOR), LARKIN (ATTORNEY GENERAL), ESPINOZA (SUPERINTENDENT OF PUBLIC INSTRUCTION), WYMAN (SECRETARY OF STATE), DAVIDSON (TREASURER), PEDERSON (LANDS COMMISSIONER) AND LEYBA (AUDITOR).
Last week restaurants in NYC filed a $2 billion class-action lawsuit against Gov. Andrew Cuomo, NYC Mayor Bill de Blasio, and NY Attorneys General to force them to permit indoor dining.  Over 350 restaurants have signed on to the $2 billion lawsuit. They state a fact: New York City is the only city in the state that still does not allow some form of indoor dining. Joe Oppedisano, owner of Il Bacco, said, "Every restaurant is packed and me, a block and a half away, I can't open.  The restaurant can have customers on its rooftop, but not on the first two floors of the building.  And winter is coming.  The weather is warm now, but what happens two or three weeks from now?  And then when it rains?..." 
President Trump Signs Historic Agreements Marking the 'Dawn of a New Middle East'  President Trump hosted Israeli Prime Minister Benjamin Netanyahu, United Arab Emirates Foreign Minister Abdullah bin Zayed al Nahyan and Bahrain Foreign Minister Abdullatif bin Rashid Al-Zayani at the White House Tuesday to sign the Abraham Accords and usher in official normalization between the three countries. 
"We're here this afternoon to change the course of history. After decades of division and conflict, we mark the dawn of a new Middle East," Trump said. "Today's signing sets history on a new course and there will be more countries to follow these great leaders."
"This day is a pivot of history. It heralds a new dawn of peace," Netanyahu said. "For those who bear the wounds of war, cherish the blessings of peace." 
"Peace requires courage and shaping the future requires knowledge. The advancement of nations requires sincerity and persistence. We have come today to tell the world that this our approach and that peace is our guiding principle," Al Nayan said. 
"The declaration supporting peace between the Kingdom of Bahrain and the State of Israel is an historic step on the road to genuine and lasting peace, security, and prosperity across the region," Al-Zayani concluded. Also President Trump indicated as many as six additional countries including Iran will normalize relations with Israel in the coming weeks.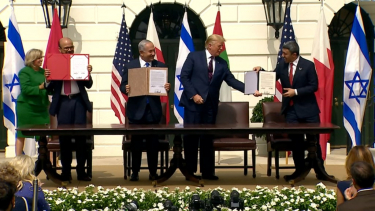 This week President Trump has held large rallies with thousands in attendance in Pennsylvania, Arizona, Wisconsin, and tonight in Minnesota beginning at 5 pm (livestream info here). The focus is on Freedom and Trump's Pro-America Policies including promoting the 1776 Unites Project, a project led by African American historians, academics, and advocates to promote founding American values like Entrepreneurship, Self-Determination, and Mutual Social Support.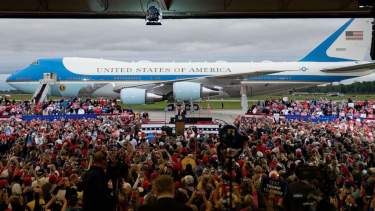 Tomorrow in Bellevue from Noon to 2 PM there will be a local Law and Order Rally in support of President Trump held at the Intersection of NE 8th and 112th Ave. NE. Masks provided. Please exercise social distancing and other precautions. Trump Trains to assemble 11:30 AM, prior to cruising, at the Old Virginia Mason Building Parking: 222 -112TH Ave NE. 
On Saturday, October 3 Congressional Candidate Tim Hazelo and LD 40 State House Candidate Russ Dziao will be having an OUR AMERICA FIRST Boat Parade Flotilla!
AGENDA: 8:00 AM -- Boats leave from Anacortes, Bellingham and Deception Pass respectively and head towards Orcas Island.
10:30 - 11:00 AM – Flotilla arrives at Orcas county dock. Candidates to meet and greet and have time to speak.
12:30 – 1:00 PM – The boats leave Orcas bound for Friday Harbor. Hazelo boat will lead the parade.
2:00 – 2:30 – Boats arrive at San Juan Island dock and tie up at the transient dock. Short walk up the dock to Totem Park for speeches, meet & greets and refreshments.
4:00 – 4:30 -- Flotilla leaves Friday Harbor, joined by boaters from San Juan Island
5:30 – 6:00 PM - Flotilla arrives at Lopez (Fisherman's Bay - high tide is at 6:00 PM) SJCR to reserve inside space at Islander Lopez restaurant.
ALL VESSELS ARE FLYING AMERICAN FLAGS – TRUMP, DON'T TREAD ON ME, ETC. AND WAVING CANDIDATE SIGNS. If you have a boat or want to participate contact Tim Hazelo at 360-929-8805.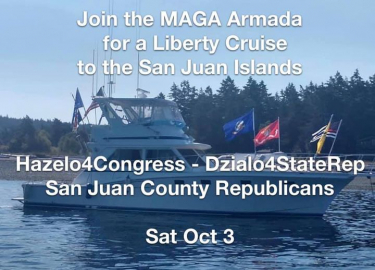 40th District Republican State Representative Candidate Russ Dzialo's campaign is holding a Meet and Greet Event at Lairmont Manor on Wednesday, September 23 from 5-8 pm. Address is 405 Fieldston Rd. Bellingham. RSVP to 360-685-6318 or dzialo4staterep@gmail.com. Light refreshments served!
Thank you to LD 10 State Senator Ron Muzzall who is assisting getting much needed supplies to the victim farmers burned out of their residences and ranches from the Cold Springs fire, near Omak between the Columbia and Okanogan rivers. On Saturday a number of Whidbey Island producers are going to haul hay, feed and supplies to the Okanogan Fair grounds to be distributed to these ranchers. If you want to donate supplies or assist please email Ron at: ron@3sistersbeef.com.
Thank you to the Skagit Valley Herald for printing my Letter to the Editor. OF NOTE: 20 days prior to our Aug 29th L/R Day Gala Peaceful Protest, Skagit County reported 131 new Covid-19 + related cases -- The 20 days following our event there has been 59 new Covid-19 + related cases (none from anyone who attended our event). There has not been a Covid related death in the county for more than a month, since August 13. 
Respect and Blessings!
Bill Bruch, SCRP Chairman
Share This Post...