Skagit Young Republican Mission Statement
The Skagit Young Republicans are made up of like minded conservatives ages 18 - 40. Our SYR's are deliberate and purposeful in promoting Freedom, Conservative Values, and Good Republican Candidates. We are focused on bringing unity, building honest quality relationships and making a positive impact in our community!
For more information about the local chapter please contact:
Chair: Marian Givens (971) 301-2393
Vice Chair: Josiah Nelson
Treasurer: Justin Counley (360) 840-3536
Secretary: Freya Hoskinson
Event Coordinator: Christopher Locke
You can also email: skagityoungrepublicans@gmail.com.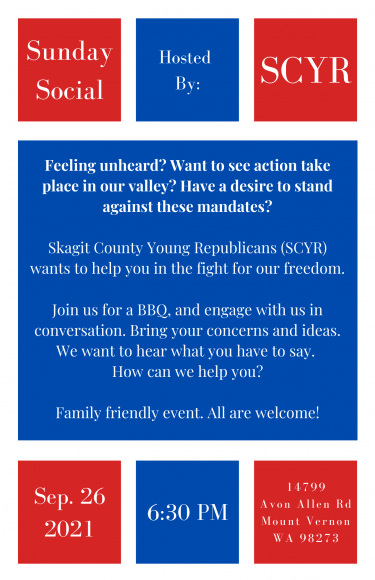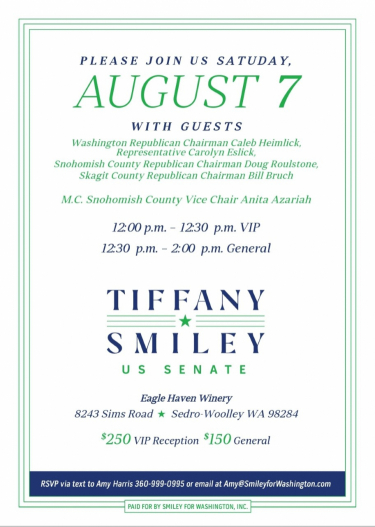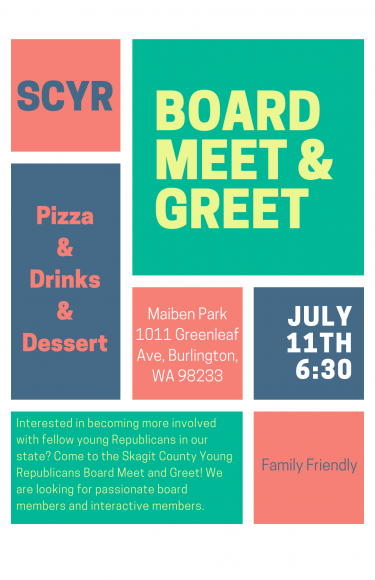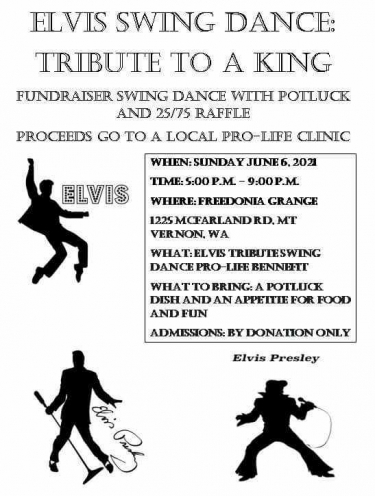 Share This Post...