Our world, country, state and county has fallen into an apocalyptic abyss as the 2022 election cycle has been fraught with serious election issues, irregularities and massive widespread voter fraud at unprecedented levels. Most recently the ongoing elections melee include:
Brazil: Since the recent rigged election held October 30th, every day literally millions of Brazilians have been protesting on the streets against the massive electoral fraud stolen "victory" by Convicted Criminal Communist Luiz Inácio Lula da Silva and his Operatives.
'Every city' in Brazil filled with protesters claiming election fraud - Possibly largest demonstration in history 'and the global media is crickets'. For the 32nd consecutive day, millions of Brazilians are on the streets of cities throughout the nation in perhaps the largest pro-democracy protests in history, contending left-wing presidential challenger Luiz Inácio Lula da Silva's declared victory over conservative populist President Jair Bolsonaro was fraudulent. Article
Tens of Millions in the Streets Protesting Fraudulent Election - The Party Of Brazil's Bolsonaro Moves To Annul Election Over Inability To Audit Machines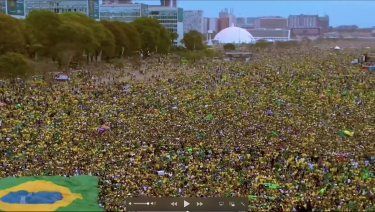 VIDEO: A revolution is currently underway as millions of citizens rise up in protest over what they say is a "stolen" election
VIDEO: Bolsonaro Challenges Brazil Election, Wants Votes Cast on Most of the Nation's Voting Machines Invalidated
Brazilian Military Declare Bolsonaro 'True President of Brazil' – Media Blackout
Tucker Carlson reporting on Brazil's stolen election!! This should be Arizona right now! 
USA 2022 midterms: All the polling and historical data indicated a large Red Wave - Nationally Republicans were promised and expected by many to pick up 40 - 70 seats in the House and 1-3 in the Senate. In WA State we were assured by State House leadership to expect to win the majority in the House (flipping 9-11 seats) and saying we had a good chance at a majority in the Senate (flipping 4 seats).
So what happened??? Simple, in 2020 under the guise of Covid, mail-in voting and drop box schemes were implemented in numerous targeted states, this allowed for massive fraud by nefarious actors in key voting precincts perpetrated by Democrat Operatives via Nongovernmental Organizations (NGO's). In 2021 - 2022 they upped their game: These and other schemes were codified and plans again were executed by Operatives.
Republicans focus on winning votes - Democrats focus gathering ballots: The ballots won
In WA state the cheat has been more so perfected since we went to statewide mail-in voting in 2011. In 2018 and since, WA state noticeably has ramped up the ability to cheat by over inflating the voter rolls, making it easy for bad actors to take advantage of mail-in voting laws in the various counties. The larger the "registered" voter population, and particular race, the easier it is for fraudsters to cheat by accessing dirty voter rolls.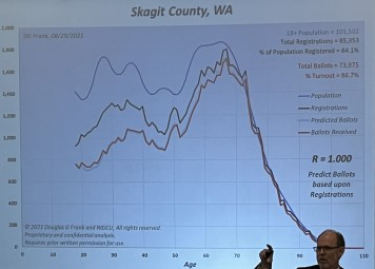 Also criminals have no problem getting access to, and forging signatures of phantom "registered voters" to easily get ballots through signature verification.
2022 This Is What Happens When You Do Not Clean The Voter Rolls
Here's How They Did It! Real-Time Election Fraud
It's Obvious Now: America's Voting System Is Rigged!!    
In fact it has been stated by a USPS whistleblower: "County elections offices change zip codes a week before an election, ballots go out as undeliverable, then are collected up...then addresses are quietly changed back in NCOA national change of address database...these however are never recognized...it is only recognized in the elections office database...This is a shell game that does not involve the USPS...it is all engineered thru the individual elections offices within their voter rolls...the left has been doing this grift for years.."
U.S. Postal Worker in WA State Sounds the Alarm!
So Where Are The Phantoms? They Are Sleeping In The Voter Rolls
In order to fix this we have to be single mindedly focused on unraveling the corruption so we can remain a free people! The UNIPARTY RINO REPUBLICANS are as much to blame as Corrupt Democrat Marxists.
Many knew the fix was in after the 2022 primary elections showed evidence of election manipulation and before the 2022 general when the Biden's Administration Cybersecurity (CISA) director said to Expect "Errors" and "Glitches" that "happen in every election" — like a "pipe will burst" — she also said that is "normal" and "not nefarious." In other words, when evidence of fraud and another Maricopa, AZ rigged election happens, etc. the media should fall in line with their narrative...
Harken back to Election Night 2020 in Atlanta Georgia when Trump had a large lead, then election observers were sent home because of a reported pipe burst (that NEVER happened) all the while Fulton County election workers stayed in the building several more hours and were caught on camera pulling out numerous bins of ballots from under tables then running the ballots multiple times through scanners. Early the next morning a massive and statistically impossible spike of 225,196 votes for Biden to 99,036 votes for Trump was recorded. Video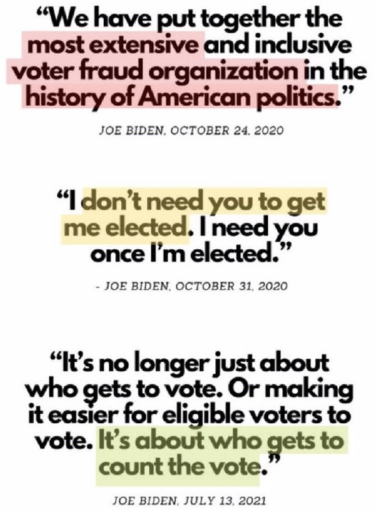 In Michigan the 2022 blatant cheat was captured in real time in front of millions of viewers on election night; at 11:34 PM and 1:22 AM truck deliveries of tens of thousands of ballots in Detroit were caught on video. Soon after the ballots were delivered, massive disparities in vote totals and statistically impossible vote spikes numbered in the tens of thousands for the Democrat Candidates, stealing away victories from Matthew DePerno for AG and Tudor Dixon for Governor.
THEY DID IT AGAIN! Two Massive Unexplained Ballot Drops Gave Gretchen Whitmer the Lead in Michigan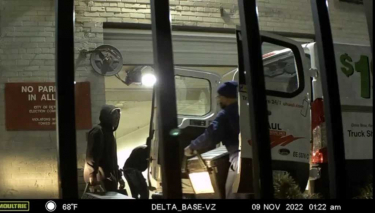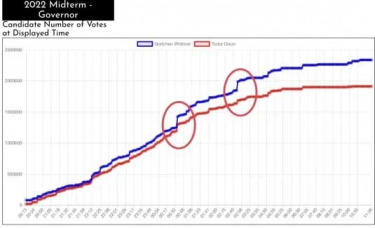 Arizona: From the moment polls opened at the large voting centers in Maricopa County on Nov 8, 2022, until they finally closed that evening, there was nothing resembling a normal election day process in more than 50% of the voting centers: massive voting equipment failure, mismanagement, and misinformation from county officials….resulting in thousands, if not tens of thousands, of voters who, for myriad reasons, who were disenfranchised and denied their right to vote.
VIDEO: Scottsdale Poll Watcher explains what he witnessed on election day. 'Tabulator voter suppression issues started shortly after a county technician arrived to check our equipment. Everything was working fine until then.'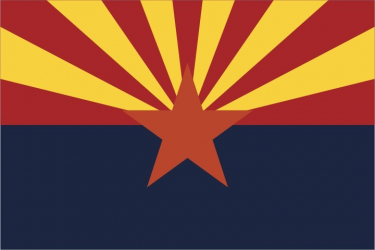 The outpouring of thousands of citizen reports, personal testimonies and sharing / documenting of personal experiences as voters, election workers, poll observers, and volunteer attorneys reveal a day of incredible, unprecedented chaos where those in charge continued to misinform and mislead the public, the voters, election workers at the polls, and the media as to what was happening.
Did Maricopa County Violate The Law? Election law was not followed regarding defective ballots in the midterms
The Arizona Assistant Attorney General Jennifer Wright then said she would not certify the election until she got answers to the questions surround the voting in Maricopa County.
Elections Clerk Says Uncounted Maricopa County Ballots From "Slot 3" Mixed In The SAME BAG As ALREADY COUNTED Ballots (VIDEO)
"Arizonans deserve a full report and accounting of the myriad problems that occurred in relation to Maricopa County's administration of the 2022 General Election. These complaints go beyond pure speculation, but include first-hand witness accounts that raise concerns regarding Maricopa's lawful compliance with Arizona election law," the assistant AG said in a letter to Thomas Liddy, civil division chief at the Maricopa County's Attorney's Office. Article
CATASTROPHIC VOTER SUPPRESSION TSUNAMI ON NOV 8 IN MARICOPA COUNTY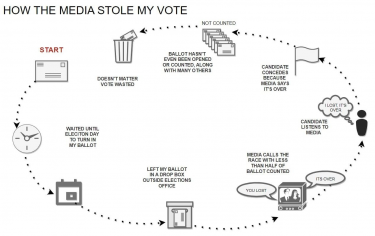 Only 17% of Maricopa Election Day Voters Were Democrat, But Democrats Are Winning 50% of Delayed Election Day Totals? IMPOSSIBLE!
The RNC also had Roving attorneys quietly monitoring Maricopa Voting Centers, One Released His Damning Finds: Report
Mark Sonnenklar was one of the RNC roving attorneys on Election Day. He wrote, "72 of the 115 vote centers (62.61%) we visited had material problems with the tabulators not being able to tabulate ballots, causing voters to either deposit their ballots into 'Box 3,' spoil their ballots and re-vote, or get frustrated and leave the vote center without voting."
"In many vote centers, the tabulators rejected the initial insertion of a ballot almost 100 % of the time." Article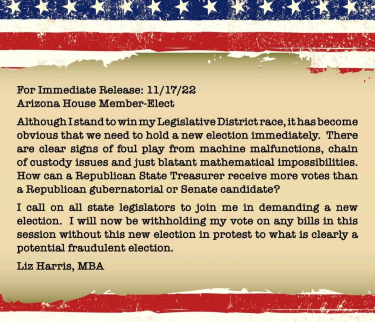 Why did the electronic voting machines stop or malfunction in at least 7 states on Election Day in 2022? What do they think is really going on? It's almost like they don't understand how cheating works. Do they think the machines malfunctioned and the vote-counting stopped in Arizona, New York, Texas, Ohio, Georgia, New Jersey, California, and Nevada by accident or something?
Maricopa County Election Judge Threatened by Supervisors After Speaking Out About Tabulation Errors – Ballots Counted Is Based on Check-Ins NOT Scanning and Reading Through Tabulator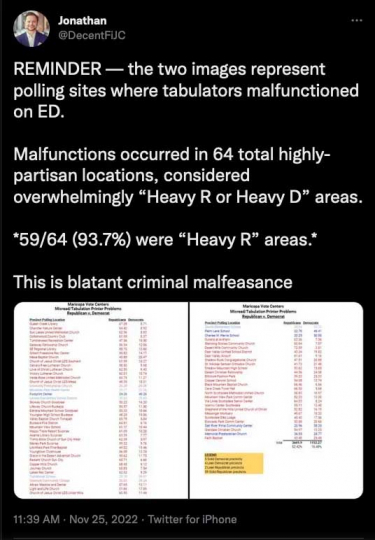 Then after receiving a subpoena to have answers by 9:30 AM the day of certification, Maricopa County moved up Election Certification to 8 AM, Before the Deadline To Hand Over Subpoenaed Election Records.
The 2022 Election day in Maricopa County, Arizona was planned and set-up by very corrupt elections officials to have a predetermined outcome. Lines were so long that two Republican organizations requested a 3-hour extension for voting centers so people could be allowed to vote, but a judge ruled against it.
Something Stinks In Arizona! - Using Maricopa County's numbers, it looks like as many as 500,000 votes were not counted
Somehow, Dem Hobbs mysteriously came in with enough votes to allegedly defeat popular Republican candidate Kari Lake. Hobbs reportedly won the election despite being way down in all the polls, not having a large following, not campaigning or holding rallies, and refusing to debate Lake.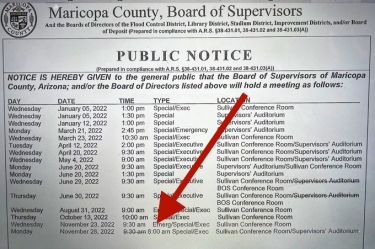 To further confuse matters, Hobbs supposedly defeated Lake after getting more than 50 % of the post-election ballots despite Democrats only carrying 17% of the turnout on election day. Similar anomalies and disparities happened in the AZ SOS and Senate races. Article
Is The Federal Government Rigging Maricopa County? FBI agents openly run Arizona's elections. The voting machines fail and no elected official bothers to investigate. Welcome to the final stages of America's Constitutional Republic
Warriors in Arizona standing up against the corrupted 2022 election results in the state - The current results are impossible and Americans know. In Cochise County elections officials did the right thing and voted to NOT certify the AZ election based on all the many aforementioned problems. Article
Cochise County, AZ refuses to certify election
There is no way that the 2022 election results in Maricopa County should have been certified! Certification should be based on results that were obtained through well-controlled election processes collected within certified and working machines by non-biased election workers.
Mohave County, AZ officials also agreed to NOT certify the corrupt election in Arizona. There simply are too many corrupted activities recorded to date in this election in Maricopa County to legitimately certify the current results for Arizona. But after a few days they caved to threats:
Mojave County Supervisor votes 'Yes' (against his will) to certify election under threat of being arrested. "I found out today that I have no choice but to vote "Aye" or I will be arrested and charged with a felony." Ron Gould of the Mohave County Board of Supervisors was threatened to be arrested and charged with a felony if he did not certify the election. Mohave was certified under duress...
We are talking about a race where we know what the real results were, the reported results are criminal and Americans were deprived of the true results through all kinds of corruption, fraud, Gestapo and Mafia like tactics. Article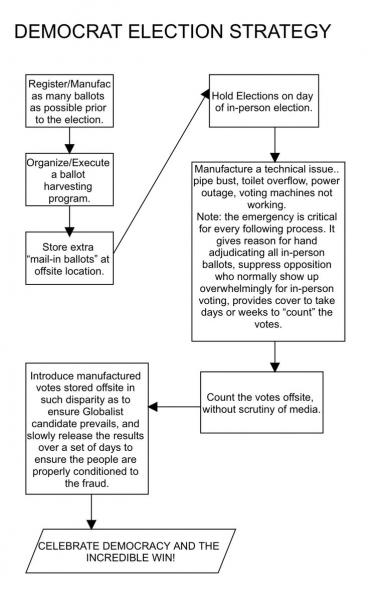 FACTS SPEAKS FOR THEMSELVES: In the 2022 General Election, according to Maricopa County:

75.4% of Republicans turned out (up from 2018).

68.5% of Democrats turned out (down from 2018).

There are more registered Republicans (1,436,852) than Democrats (1,270,544) in AZ

THE ELECTION RESULTS WERE ABSOLUTELY FRAUDULENT! Also the AZ Treasurer somehow received 100,000 more votes than Governor, Senate and SOS Races???
Shocking Local AZ Election Data: GOP Turnout Up, Dems Down, Yet Dems Won - Here Are the Alarming Numbers
Lara Logan Video: Arizona Elections a "Complete Lie"
FOR REFERENCE: In Florida (with a population of 22 M and over 14 M registered voters) it took one day to count and report 2022 election results. DeSantis and Rubio out-performed the polls, which is typical for Republicans (in 2020, it turned out that the GOP had under-polled by 3.3 points on average). Yet in most of the rest of our nation, including Arizona, and WA State the Republicans had apparently significantly under-performed relative to the polls. This is odd because the polling "systems" are the same in Florida as elsewhere.
But here's what's different: the voting system....This is significant because mail-in balloting is the kind most susceptible to vote fraud (which is why France prohibited it in 1975). DeSantis and Florida's legislators had taken steps to eliminate vote fraud in their state — in particular, the mail-in ballot variety, the kind most prone to fraud. Article
Watch: Illegal Ballot Harvesting Caught on Camera in Maricopa County - Report
More Circumstantial Evidence of Vote Fraud: Arizona's Numbers Don't Add Up
63% of Voting Machines Malfunction - Kari Lake Files Suit Against The Botched Election
Arizona Attorney General Candidate, RNC File Election Lawsuit
ELECTION WORKERS, POLL WATCHERS, and VOLUNTEER ATTORNEYS: EYEWITNESSES TO ELECTION CHAOS IN MARICOPA COUNTY CAUSED BY ELECTION OFFICIALS IN MARICOPA COUNTY
Republican AG Candidate's Election Lawsuit Dismissed by Judge Over Premature Filing
THE PEOPLE KNOW: Maricopa County resident unleashes on Corrupt Election board 
CROOKS AND LIARS: Maricopa County Moves Election Certification to ONE HOUR Before They Were Subpoenaed to Cough Up Election Records
Outrage: Maricopa County Certifies Corrupt Arizona Election Despite Testimony of Hundreds 
Conservative Arizona county refuses to certify election results, sparking 2 lawsuits and potential chaos 
IMPORTANT VIDEO: LIZ HARRIS - ARIZONA UPDATE! 
ARIZONA Patriots Fight Back - Let Maricopa Officials Have IT!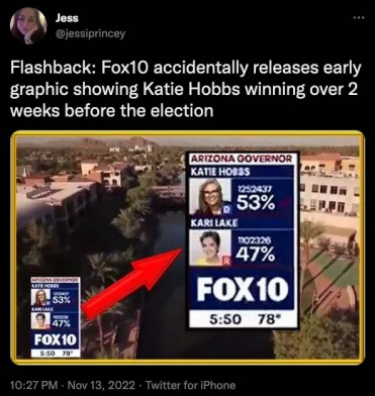 In Pennsylvania Democrats pushed a candidate who could not complete a full sentence, who hid in his basement and when he did hold a public "rally" could only get a few dozen supporters to show up in a parking lot. Dems weren't campaigning. Their plan was to cheat! As a result John Fetterman will occupy Pennsylvania's U.S. Senate seat instead of Republican Dr. Mehmet Oz.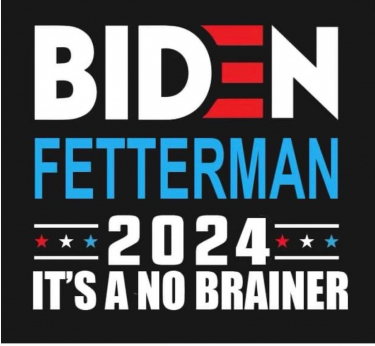 In that race—and several others—mail-in ballots acted as a breaker against the "Red Wave" of wins that Republican voters had hoped would wash across the nation at a time when Congress and the White House are both Democrat-controlled.
Luzerne County, Pennsylvania Does Not Certify Nov 8th Election Results
The lopsided numbers in the Fetterman-Oz race starkly reveal how key the mail-in segment of the electorate now are all across the country.
Oz drew 500,000 more voters to visit the polls on Election Day than Fetterman did. But that margin wasn't enough. Fetterman's mail-in total somehow more than QUADRUPLE Oz's total in that column. The result: a 655,000 Mail-in vote difference in Fetterman's favor. Article
Election results show Fetterman received over 950,000 votes (over 35% of his reported total) from Mail-in Ballots while Oz received less than 10% of his votes from Mail-in Ballots
A 'Last Minute Change' Is Already Delaying Vote Counting in Philadelphia
Election Day polling problems: Chaos as Pennsylvania county runs out of ballots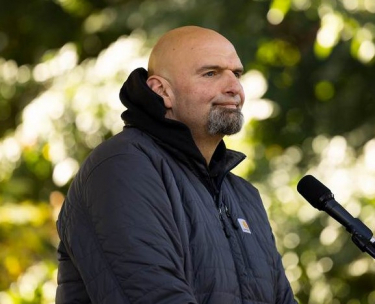 John Fetterman Won't Be Able to Perform Basic Tasks as a Senator. Despite suffering from a stroke and barely making it through an embarrassing live TV debate, Dem Fetterman was still somehow elected to the seat. However, one of his staffers is already informing reporters that Fetterman will not be able to answer questions in the usual way. 
Rebecca Katz, a longtime advisor to the Democrat, said that reporters won't be able to "yell questions" at the newly-elected Senator in the traditional way reporters do while in the hallways, arguing that it "will not work" with him. Her comments come after a Huffington Post reporter tweeted a picture of Fetterman saying "he didn't answer me when I asked if he'll be able to wear his hoodie on the Senate floor." Article
Texas: The Ghost Voters of Dallas County, Texas - How did the votes triple at one polling station after the polls closed? A poll worker from Dallas County exposed the following video along with a testimonial: We had a total of 857 voters come in — according to workers and the 5 poll pads — but the computer says we had over 2000 voters checked in.
Ghost voters were also added to the poll pads. There were 9 Dallas County locations that had this same issue. The video shows a computer screen from the University Park UMC polling station in Dallas, Texas. Two poll workers notice that the computer shows an increase in voters after the polling location has closed. The number of voters almost tripled from the official tally.
The poll worker also says that the tabulators "jammed" on the afternoon of Election Day.
The problems with the voting machines in Texas were so obvious and so widespread that Governor Greg Abbott has already called for an investigation of the elections in Harris County.  Article / Video
Nevada: On election night Jim Marchant, the GOP nominee for SOS, had a comfortable 20,000 vote lead, all indications were that he would cruise to victory - Senate candidate Adam Laxalt also expected victory. Why not, with a majority of game day Republican votes still to be counted both races looked safe. Nov 9 a confident Laxalt assured his voters that his opponent needed 63% of the remaining 84,000 votes in Nevada to catch up with him in the vote-count. Surly impossible and no one expected it as many Republican voters held their ballots until election day and they had not even been counted yet. Article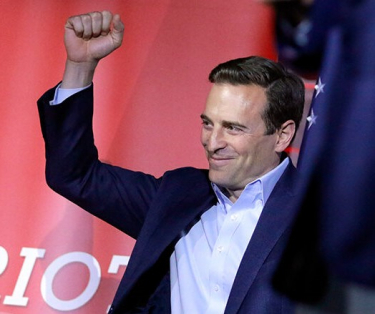 So it was disconcerting to see Marchant's lead evaporate the next day and even more strange that Laxalt's Dem opponent got exactly 63% of those remaining 84,000 votes needed over the next 48 hours. Article
CNN US Exit Polls: 73% of Voters Angry About Direction of Country – So They Voted Democrat???
VOTER SUPPRESSION IN TEXAS, GEORGIA, NEW YORK – RED WAVE TURNED AWAY
WHAT WE HAVE LEARNED AND HAS BEEN CONFIRMED: Election Cheaters believe that The Ends Justify the Means and have no problem doing what ever it takes by cheating and even posting literally unbelievable and statistically impossible vote margins in order to win. 
It's Obvious Now: America's Voting System Is Rigged - Welcome to the Banana Republic of Biden, where the voting machines break down and the tabulators fail and the paper runs out on Election Day! The rigging was so bad, so obvious, so corrupt that even the corporate media was forced to admit that electronic voting machines didn't work across America. That was a "conspiracy theory" — you might recall — just the day before...
But — lo and behold ! — the machines were all "down" in Mercer County, New Jersey. They were full of "mishaps" in Harris County, Texas and in Chesterfield County, Virginia and in Bell County, Texas and in Suffolk County, New York. At least 30% of all the machines were "not working" throughout Maricopa County, Arizona. They "ran out of paper" in Luzerne County, Pennsylvania. In fact, "officials say that roughly 44 polling locations in Luzerne County ran out of paper to print ballots."
Of course, it's completely normal on Election Day for 44 polling places to run out of paper simultaneously. Don't start fueling conspiracy theories by noticing that such a shortage must be deliberate!
It was always the case that the Washington uniparty was going to rig the elections against Trump-aligned candidates. The Swamp was not interested in victories for candidates like Blake Masters and Kari Lake in Arizona, Herschel Walker in Georgia, Dr. Oz and Doug Mastriano in Pennsylvania — and it was not interested in the continued careers of "troublemakers" like Lauren Boebert and Ron Johnson. 
Democrats needed to disrupt the Republican vote in Arizona to stop Masters and Lake — and what a coincidence! — the machines go down in the red precincts of Maricopa County and keep working elsewhere!
Democrats needed to disrupt the Republican vote to stop Lee Zeldin in New York — and what a coincidence! — the machines go down in Suffolk County! That's Lee Zeldin's hometown. And a amazing video surfaced that showed on election night that all counties Zeldin won in the state had the exact same vote percentage and about half of the counties that Hochul won had the exact same vote percentage.
Independent candidate Diane Sare, who was challenging Sen. Chuck Schumer (D-NY), noticed she lost over 20,000 votes between election night and the next morning. Posting screenshots taken from Google's election widget, one New York voter who said they cast their vote for Sare, said the blatant evidence of voter fraud made them feel disenfranchised. Article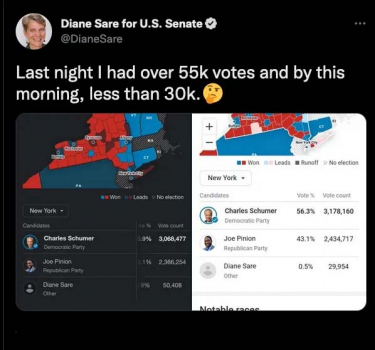 WHAT ELSE DOES 2022 VOTE RIGGING LOOK LIKE? 
All the corporate media outlets in America get their "real time" vote counts from Edison Research — and obvious vote-rigging patterns emerge when you chart the vote-dumping in real time.
Here's the Georgia Senate race between Herschel Walker and Raphael Warnock.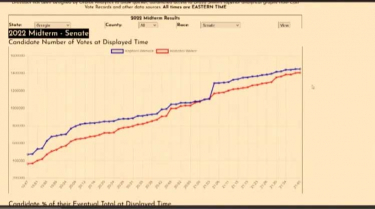 Any blue spikes for Warnock that you notice?
Here's the real-time vote dumping in the race for Minnesota governor between Tim Walz (D) and Scott Jensen (R) for governor.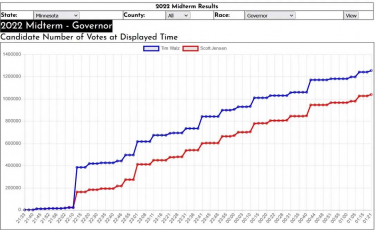 Do you notice any strange curves? Any massively disproportional sudden vote dump surges?
Here's the real-time vote dumping in the Illinois Senate race between Tammy Duckworth (D) and Kathy Salvi (R).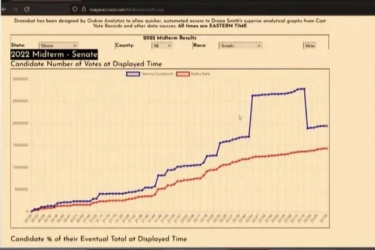 Here's the real-time vote dumping in the Michigan Attorney General race between Dana Nessel (D) and Matthew DePerno (R). Article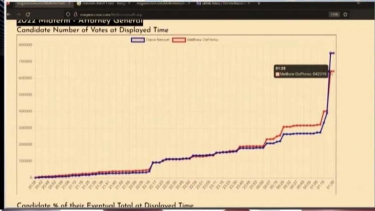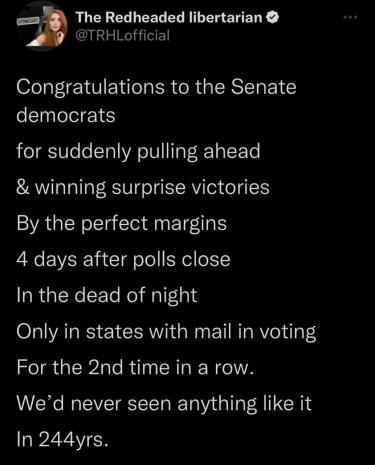 A record number of Muslim candidates have won a seat in U.S. congressional elections, and 83 Muslims won in 2022 at either the federal, state or local level, according to estimates by the Council on American-Islamic Relations (CAIR). Article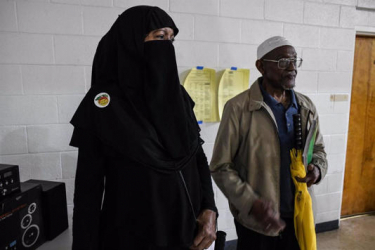 WASHINGTON STATE: Question: What happened in the 2022 election? Answer: Watch 2,000 Mules!
MORE VERY SERIOUS ANOMALIES - ACCORDING TO WA STATE SOS ELECTIONS DATA: After 2021 SVIP Canvassing efforts ended up finding over 1,600 anomalies (mostly registered voters who voted in the 2020 election but did not reside at the address) it was discovered in Skagit County at least 575 of those registered voters that voted in the 2020 general election, AGAIN voted in the 2022 general election. 
For several months leading up to election day there were literally dozens and dozens of statewide US Senate polls and Tiffany Smiley was within the 3% margin of error or leading most all of them. Going into election week Tiffany was gaining in momentum and in the polls. In fact a poll released Nov 7 day had her in the lead in the WA U.S. Senate race. The poll from Moore Information Group – conducted Nov 3-5 – shows: Smiley leading Murray, 47.4% to 47.0%; Murray's image is net negative while Smiley's image is net positive; and among undecided voters, 4% had a favorable image of Murray while 57% have an unfavorable image of Murray. Undecided voters disapproved of Murray by a margin of 53 points! But somehow when the vote is recorded it is 57% - 43%. What is even more odd and impossible to believe is that despite tens or even hundreds of thousands of Republicans holding on to their ballot till election day, Smiley never received an increase in her percentage. Hmmm....Can you say "Get out the Mules"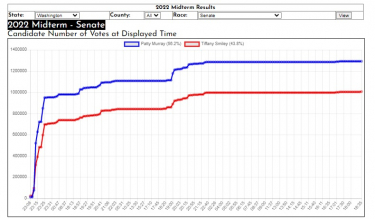 EXACTLY HOW THEY ARE CHEATING USING MAIL-IN VOTING: France and most European nations long ago banned voting machines and mail in ballots as they knew the system was set up for easy fraud and corruption. In the US California, Oregon and Washington led the way and set up mail-in voting systems knowing those facts. We couple the mail in ballots with the forfeiting of our ballot management process to third party vendors who, with their proprietary software and machines have zero accountability. Legislators and corrupt state administrations work with the vendors to write laws to take away transparency making true audits impossible. Voter rolls are overinflated and everyone possible is registered to vote. Nefarious actors have access to registered voter databases via ERIC and hacking, they steal the identities of these voters and forge their signatures, and presto you have created a system that's guaranteed to produce "selected" candidates.
Real-Time Democrat Election Fraud – HERE'S HOW THEY DID IT!
* PENDING SHAM RECOUNT THAT IS NOT A REAL RECOUNT -- Known Democrat Serial Liar Clyde Shavers somehow beat LD 10 State House Incumbent Greg Gilday. This despite even Democrats and at least one Dem Operative media outlet pulling their endorsement from Shavers last month. Conveniently the race was just outside the necessary margin for a hand recount by.03%.Hmm...* Machine sham "recount"next week. Shavers made national and international news when it was exposed that (among several other things) Shavers lied and said he was an officer on a Nuclear submarine (never was) and an attorney (never was and failed his bar exam) in his 2022 campaign literature and PDC filings.
BOMBSHELL: Clyde Shavers, a campaign built upon lies
Clyde Shavers' own parents say he is lying
Naval Records Confirm Democrat Clyde Shavers Lied About Military Experience
MORE WA STATE SHAM AND SCAM AUDITS:
In the 2022 August Primary I reported about the new Sham Risk Limiting Audit (RLA) being done in Washington State, and most specifically in Spokane County.
In the 2022 General Election, Spokane and King County both chose to do a RLA. These are not genuine "audits" and are so bad that they are not just Sham audits but Truly Scam audits.
In Spokane (Lo and Behold as in the primary) the 3rd Legislative District Position 2 Race was somehow once again "randomly" selected by the County / SOS for the general election, and the numbers were even more ridiculous! It was to be an "audit" for the race to make us all feel confident that every race in the 2022 general election in Spokane was fair and honest...
Through the ARLO Software Algorithm Program, a "random" sample size of 129 total countywide ballots was determined to be "audited" out of about 221,800 ballots counted (about a 0.058% sample size). Election Observers were not told much of anything else and Not given answers when they asked for more data. It was noted by an observer that "A Few" total ballots were chosen to "audit" out of the approximate 60,200 total ballots tabulated in the actual LD 3 (Pos 2) race itself. If all of that is not bad enough, there were four known discrepancies in the audit. Two of the ballots did not have a readable jpeg on the top of the ballot and two more ballots had issues because election employees pulled the incorrect ballots to audit in the first place. 4 issues out of 129 ballots is a 3.1% error rate...But I guess that is good enough in Spokane and WA State SOS elections...
Also, Spokane election observers were not allowed to have a copy of the RLA report to see the composition of the RLA process. The election observers were not allowed to review the mathematical formulas supporting the RLA, nor were they allowed to be shown calculations on how the race and candidates were determined. 
OF NOTE: Very interesting that Spokane Republican Auditor Candidate Bob McCaslin was down about 1,000 votes the last two weeks of the election before certification, and despite Republican voters voting late and holding their ballots in mass, McCaslin never made up any ground falling .5% (about 50 votes shy of a mandatory recount.)..This was a countywide race against a known corrupt 4 term incumbent who got to certify her own election, where Tiffany Smiley easily won by 9 points...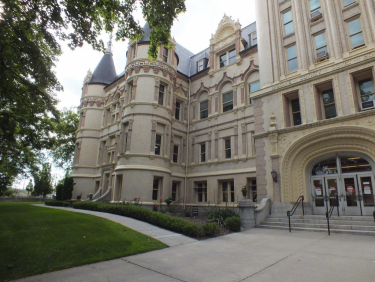 In King County the 2022 RLA numbers were even more insane. The 9th Congressional Race was "randomly" chosen where 239,363 votes were counted, a grand total of 59 total ballots were picked to "audit." Of the 59 ballots ONLY 12 were actually in the CD 9 Race itself or about 0.005% sample size, the other 47 ballots were in districts outside the CD 9 race (part of the 894,300 total ballots counted countywide). The only good news is that King County elections (unlike Spokane) also did a Random Batch Audit, still not much of an "audit," essentially a hand recount of a small percentage of the total 894,300 ballots tallied.
No one should take these RLA seriously as being true audits. These are not legitimate audits and are a complete joke, shams and are an absolute scam to the general public that is being mislead by the County, SOS and Democrat Operative media.
Americans Are Being Conned – Risk Limiting Election Audits Are Garbage – Used to Confirm Results Not Identify Election Fraud
OF NOTE: According to the Election Assistance Commission (EAC) website and via PRR both Spokane and King County's Clear Ballot Group 2.1 Voting Systems Software configuration were NOT certified by the EAC at both the federal and state levels. This violates RCW 29A.12.080, RCW 29A.12.101, and WAC 434-335-060.
* "RECOUNTS" THAT ARE NOT RECOUNTS: It Gets Worse! Because of the final reported vote margins, we are being told by Skagit County elections that the LD 10 State House Greg Gilday race will not be a hand recount but will be a "machine recount." as incumbent Gilday finished 2nd by 0.28% (not the needed 0.25% or less). The elections dept says that they do not have to look at any of the ballots or even open the bins to the ballots for the "recount." They will be only looking at ballot images of the "under votes," if / when they are satisfied then they push a button, and Presto, instant recount...This appears to violate RCW 29A. 64.041 and  RCW 29A.04.139 but the WA State Auditor Association and the SOS do not care and would rather have fake sham recounts in our state. This is absolutely ridiculous. THE "UNDER VOTES" ARE ONLY THE VOTERS THAT DID NOT CAST A VOTE IN THE ELECTION FOR THAT RACE. In other words...They are only "recounting" ballot images for the race of the VOTERS WHO DID NOT VOTE IN THAT RACE. Please at least pretend to have a machine recount and put the actual paper ballots through the machines!
MONEY LAUNDERING OPERATIONS OF THE DEMOCRATS EXPOSED - Democrats' Fraudulently Bankrolled Campaigns - One of the country's largest and most corrupt cryptocurrency exchanges collapses. FTX, which handled billions of dollars worth of cryptocurrency on its exchange platform, went down in flames after a pyramid scheme imploded. The misuse of funds is a scandal, maybe even criminal, and the political implications of the fraud are massive. The money from the firm was used to bankroll mostly all Dems (and some RINO's) in the 2020 and 2022 elections.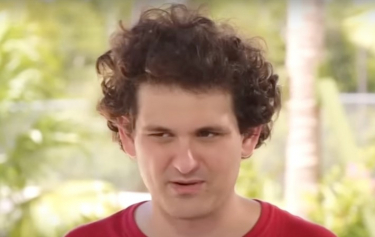 According to public records, FTX founder Sam Bankman-Fried was the second largest donor to Democrats this cycle, only behind billionaire George Soros. Checks totaled $38 million in the midterm elections, and Bankman-Fried had plans to spend $1 BILLION in the 2024 presidential election. Deemed a crypto whizkid (after stating he actually knew nothing about crypto), Bankman-Fried held court at global conferences with Bill Clinton, was a regular on Capitol Hill and graced the cover of Forbes Magazine. This wasn't surprising, given dirty politics is a family affair.
Bankman-Fried gave millions to defeat Kari Lake just weeks before declaring bankruptcy…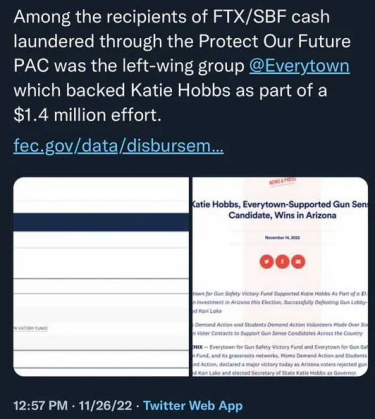 Conveniently for Dems, the powers that be broke the news of the collapse immediately after the 2022 midterm elections — past the time when the information could have been important to voters, especially the details of Bankman-Fried's attempts to essentially bribe politicians with donations in exchange for friendly or no regulation of his company.
This Arizona campaign consultant received tens of millions of dollars from SBF/FTX
Now, the very same people who propped Bankman-Fried up in Congress are claiming they plan to investigate his mishandling of the firm. Hmmm...
House Financial Services Chairwoman Maxine Waters, who has her own history of banking corruption, welcomed Bankman-Fried into her office last year. Upon his departure, she literally blew him a kiss. She claims hearings will be held next month, before Republicans take control of the House in January, to get to the bottom of what happened. 
FTX funneled $27 million to these Democrat candidates before it imploded
In what many insiders believe will become the largest scandals in world history, Farmington State Bank south of Spokane, and Sen. Patty Murray, have been connected to the FTX case. Operating under "Moonstate Bank," Farmington was used for its small size to launder money. Bankman-Fried made millions of dollars in political donations, including $34,000 to Sen. Murray's campaign – more than 10 times the legal $2,900 limit for contributions of these kinds.Article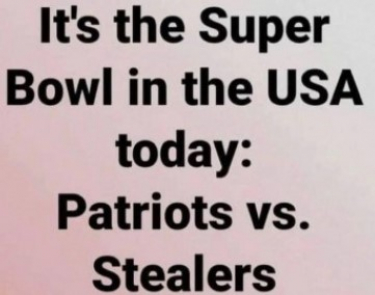 Did a Democrat-controlled Congress turn the other way on regulation because they were benefiting from Bankman-Fried as his preferred political party? Especially in an election year? What exactly was FTX? And how nefarious was its work? That's a question Citadel CEO Ken Griffin is asking -"On the balance sheet of FTX is a line called 'Trump lose,' and Sam was the second biggest donor to Democratic candidates," Griffin said during a recent Bloomberg conference. "Those are really, really ugly facts when you see fraud of this magnitude having played out. And you find no regulators were there to prevent it. That's a really, really tough story." 
FTX used client investments to fraudulently bankroll Democratic campaigns. 
If a group of crypto traders had spent tens of millions of dollars in investor funds in order to get dozens of Republicans elected, only to later collapse into the abyss while the founder fled to the Bahamas, it would be the top story on every news outlet for months. Elections would be called fraudulent, and politicians who received the money would be declared illegitimate. 
Democrats' Fraudulently Bankrolled Campaigns - The crypto misuse of funds is political bribery, a dark money threat, and potentially theft. Article
FTX founder Sam Bankman-Fried's family boasts deep ties to Democrat power players - FTX CEO's family contributed hundreds of thousands of dollars to Democratic candidates and actively worked with left-wing organizations committed to supporting Democrats.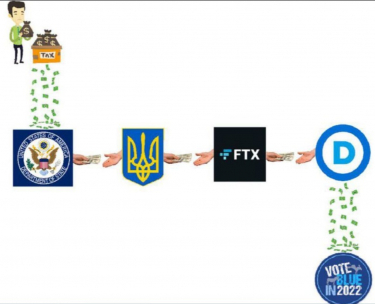 FTX collapse wipes out billions as investors flee crypto
FTX donated $135,000 to a group called Seattle Approves. That group spent money supporting proposition 1A which is Ranked Choice Voting. Seattle Approves is tied to another national organization called Election Science. Dig deeper into these groups and you will see how political money laundering works .
FTX founder Sam Bankman-Fried donated $40 million to political campaigns leading into the 2022 midterms
Ukraine invested in top Dem donor's crypto company FTX as Biden admin funded war effort
PONSI POLITICAL DEMOCRAT SCANDAL: The Most Scandalous Part of the Bankman-Fried FTX Crime Fraud - Dem Donor Billionaire Collateral borrowed billions of real dollars - bribed politicians. FTX agenda of Vaccination, Masking and Lockdowns.11 million  to Biden and 60 million to Democrat Party. Planned to spend up to billion dollars in 2024 to get Democrats elected. VIDEO
SBF's FTX extremely dark money laundering operation "bigger than Soros"… fueling "Clinton-Underworld Democrat Machine"…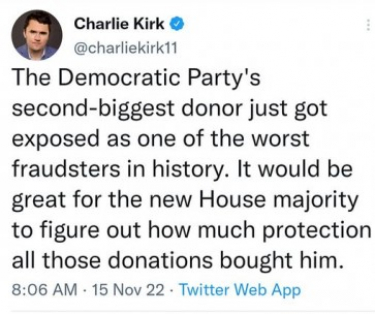 GOOD NEWS: Now that they are being caught, we can begin fixing the issues! Despite all the Uniparty, RINO, Democrat, Blatant Corruption, Massive Widespread Voter Fraud and Cheating there was much progress in the 2022 primaries:
Many are being Prosecuted for Election Fraud Cases | The Heritage Foundation
Thousands of good Republican candidates across our country and state campaigned hard and ran excellent campaigns. We are grateful to those who fought the good fight and worked hard to win. While the elections did not bring the results expected, it was not for lack of effort and we have many things to celebrate - like FIRING NANCY PELOSI and retaking control of the House.
Republicans now have 221 US Congress seats to the Dems 212. We have a solid majority and will control ALL the chamber's committees.
Governors rated most Conservative easily won re-election!
All the country's top Conservative governors were easily reelected in midterm elections.Governors Kristi Noem of South Dakota, Ron DeSantis of Florida, Bill Lee of Tennessee, Chris Sununu of New Hampshire, Brian Kemp of Georgia, and Greg Abbott of Texas were all ranked in the top 10 of conservative governors in a Laffer-ALEC analysis last year and coasted to reelection. 10 governors earned a five-star ranking in the report, with 8 facing reelection. That list included South Dakota's Noem, ranked#1, who was easily reelected winning by 27%. Other Republican governors in the top 10 were DeSantis (3rd), Little (5th), Lee (6th), Sununu (7th), Kemp (9th), and Abbott (10th). The group easily won reelection in their races, emerging with victory margins of 19.5%, 40.2%, 32%, 15.5%, 7.5%, and 11% respectively… Not ranked in the top 10 was Ohio Republican Governor Mike DeWine, who won reelection by 26%. 
Election Day was good for Texas Republicans... GOP candidates swept all statewide offices, continuing a streak that has lasted more than two decades. 
New York had a mini Red Wave and the GOP can build on it. New Yorkers are getting sick and tired of woke liberalism, and it's showing... In short, there's a crack in the traditional Democrat coalition, and Republicans have an enormous opportunity to expand that breach... Republicans are being voted in by Latino, Asian, Jewish, and a growing number of African-American voters, all who rejected woke orthodoxy and all that comes with it — crime, inflation, higher taxes, social disharmony — and voted instead for public safety, common sense, and classic American economic opportunity... It happened in the five boroughs, and that may be the biggest story of 2022 Article
Republicans flip North Carolina Supreme Court. GOP now holds a 5 -2 advantage
Florida has determined the outcome of presidential elections as a swing state. Now it's Bright Red! Republican Governor Ron DeSantis, U.S. Senator Marco Rubio, and Republicans running for state-wide office swept the map from Destin to Miami. In recently deep blue Miami-Dade County, DeSantis won by double digits. Republicans are set to control 85 seats in the state's 120-member House — a historical record. The sweep is so profound that many observers have declared that Florida is now a red state!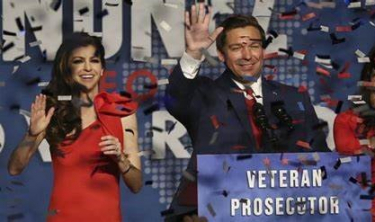 "We fight the woke in the Legislature. We fight the woke in the schools. We fight the woke in the corporations. We will never, ever surrender to the woke mob. Florida is where woke goes to die," DeSantis said in his victory speech. Florida is now a solidly red state because Governor DeSantis fought hard for election integrity and rejected the tyrannical government's Covid control. People fled blue states not because Florida has nice beaches but because it is free! His victory there bodes well for the future of Republicans in national elections. 
Republican Historic Firsts: Katie Britt is the first woman to be elected to the US Senate from Alabama and will become the youngest serving woman in the Senate. Sarah Huckabee Sanders was elected the first female Governor of Arkansas and Leslie Rutledge was elected the first female Lieutenant Gov. Oklahoma Senator-elect Markwayne Mullin will be the first GOP Native American in the US Senate in nearly two decades and the first Native American Senator from Oklahoma in a century. Lori Chavez-DeRemer became Oregon's first Republican Latina to be elected to Congress. Anna Paulina Luna became Florida's first Mexican American woman elected to Congress. Monica De La Cruz is the first Republican and first Latina elected to represent Texas' 15th Congressional district in the district's 120-year history. Andy Ogles won in Tennessee's 5th District, making it the first time Nashville has had a Republican representative in Congress since Reconstruction. Guam elected its first Republican House delegate, James Moylan, since 1993. Iowa elected a Republican AG, Brenna Bird, for the first time in over 40 years. Soo Hong is the first Asian American Republican woman elected to the Georgia State legislature. Georgia Insurance Commissioner John King, became the first Hispanic ever elected to statewide office.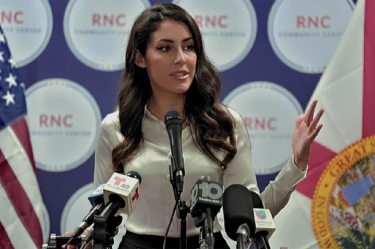 Purple States Turned Red: Florda: DeSantis won by the largest margin in at least 40 years, Senator Rubio won by 16 points. Republicans picked up 4 House seats, captured every state-wide office in Florida, marking the first time since reconstruction this has happened. Ohio Republicans swept all six statewide elected offices, including re-electing Governor DeWine by 25 points. J.D. Vance won his race to become Ohio's next Senator by 7 points. Republicans expanded their supermajority in the Ohio State House and obtained their largest supermajority in the Senate in 70 years. Republicans swept the Ohio Supreme Court races, winning all three seats. IOWA Republicans swept nearly every statewide and federal race in Iowa. Republicans swept all four of Iowa's congressional races and re-elected Senator Grassley, meaning the state's entire congressional delegation is now Republican. Republicans expanded their majority in the Iowa House and are on track to obtain a supermajority in the Iowa Senate, the first time that has happened in over 50 years.
THE RNC FINALLY IS TAKING ELECTION INTEGRITY SERIOUSLY. This was the RNC's first opportunity to build an election integrity program due to a ridiculous Consent Decree that was lifted prior to the Midterm Elections cycle. The RNC then followed through on the commitment to build a comprehensive election integrity program and hired 17 in-state election integrity directors and 38 election integrity counsels in 19 states; recruited and shifted over 80,000 poll watchers and poll workers nationwide; had people and attorneys on the ground in key states and election integrity reporting software resolved 19,800 issues. The RNC program was on the ground in key states through early voting and on Election Day and able to file strategic lawsuits ahead of time to set the rules of the road. In the months leading up to Election Day, the RNC Won a lawsuit against the city of Green Bay, Wisconsin, to protect poll watcher access. Won a lawsuit against the North Carolina State Board of Elections to protect poll watcher access. Won a lawsuit against Michigan Secretary of State Jocelyn Benson to protect the rights of poll workers. Won a lawsuit against the Commonwealth of Pennsylvania to ensure that undated mail ballots would not be counted. Filed lawsuits against Maricopa County and Clark County to secure key data about their partisan breakdown of poll workers. The RNC has built an election integrity infrastructure that did not exist before and will build on for election cycles to come!
Making The RNC Support All GOP Candidates and Fight For Election Integrity
LOCAL SUCCESS! BIG CONGRATULATIONS TO CORRIN HAMBURG! Conservative Corrin Hamburg won her race for PUD Commissioner. This is well deserved as Corrin is very well qualified and will make an excellent Commissioner. OF NOTE: Corrin's grandma Darleen has been a member and volunteer of the SCRP for almost 50 years! Carolyn Eslick and Sam Low also kept LD 39 Republican with wins.
Big Congratulations To Statewide Conservative Republican Auditor Candidates! In Mason County Steve Duenkel defeated the Dem incumbent and in Kittitas County Bryan Elliott also defeated the Dem incumbent!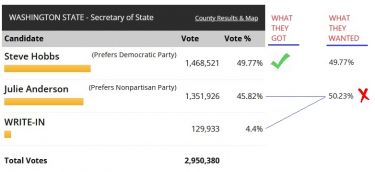 Most unfortunately the WA State Legislature leadership did NOT deliver on promises. Case in point: January 2020 at the WSRP Organizational meeting House Minority leader J.T. Wilcox made a promise to the WSRP Central Committee. If Republicans did not get the majority in the WA State House in the 2022 elections (meaning at least flipping 9 house seats) he would step down as leader of the State Republican Caucus. To make matters worse November 17, 2022  (before certification) J.T. decided to have a secret vote in eastern Washington to maintain his State House leadership. There was a procedural vote to have State Rep. Jim Walsh be considered as new leader of the Republican caucus but the last minute effort fell short 17 - 22 as many solid Walsh State House Rep. supporters (Young, Gilday, Chase, MCaslin, Sutherland, Klippert and Kraft) were not present to vote because they were busy working on their own campaigns and helping their local Republicans get elected. The optic of corruption by Wixox is undeniable, J.T. please keep your commitment and step down as House minority leader. It is time for fresh new leadership!
WSRP Calls Out Governor Jay Inslee's Repeated Campaign Ethics Violations
The Washington State Republican Party (WSRP) released the following statements in response to Governor Inslee's repeated use of Taxpayer dollars to promote Democrat candidates and Democrat control of the state legislature.

"Governor Inslee and legislators up for election have already had ethics complaints filed against them for two previous press conferences which illegally used taxpayer money to promote Democratic control of the legislature," Chairman Heimlich said.
 
Chairman Heimlich continued, "Now, because of the arrogance of power, Democrats like Claire Wilson from competitive districts will attend a press conference to promote her campaign and the Democrat Party's agenda that was set up and promoted using taxpayer dollars. This is wrong. It is illegal. It should end."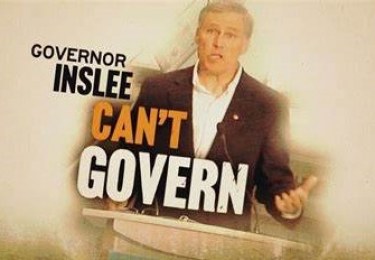 Is it Time for a New Game Plan? Washington State Republicans can't fix problems they don't acknowledge. We can't fix problems we don't acknowledge. Washington has many political 'experts' who like to pretend we're playing on a level playing field with decent and fair opponents. We're not. Denial is not a working strategy. It's time to face the reality of legally manipulated elections and a hostile media. Audio
When Eric Holder left the Obama administration, his firm was contracted by California during a process of linking the motor vehicle registration files to the Secretary of State voter registration system. Holder was advising on part of a technology system being constructed to bridge the DMV and SOS offices.  You might know this as a "Motor/Voter" process.  However, former AG Eric Holder had a very specific function in the construction of this technology bridge.
The process of adding voters to the registration rolls when they receive or update their driver's license was seen as an opportunity to expand the voter rolls.  Making the voter rolls as big as possible is the key to the utilization of mass mail-out balloting. Article
MORE ON FTX: Bankrupt crypto behemoth FTX poured nearly $11.5 million into this tiny bank with 3 employees in middle-of-nowhere Washington State
Tens of Billions of US Dollars Were Transferred to Ukraine and then Using FTX Crypto Currency the Funds Were Laundered Back to Democrats in US
Congress starting to question this whole crypto thing. Hundreds of thousands of investors just had billions picked from their collective e-pockets after cryptocurrency exchange FTX imploded
Ukraine invested in top Dem donor's crypto company FTX as Biden admin funded war
Ukraine invested into FTX as the Biden administration funneled funds to the invaded nation, and FTX then made massive donations to Democrats in the US.
VIDEO: FTX Democratic Party Crypto Money Laundering Scheme Explained - Line on FTX balance sheet called "Trump Lose"   
SBF's FTX Was "Money Laundering Operation" Within the "Clinton-Underworld Democrat Machine"
VIDEO: 'FTX May Just Be the Tip of the Iceberg,' Posobiec and Darren Beattie on the 'Collapse of Crypto' 
Dem Mega-Donor Under Federal Investigation Bankrolled Lawmakers Overseeing Agency He Was Lobbying
Darren Beattie: FTX And Their Influence On The Democratic Party
Greta Thunberg is finally admitting her activism isn't about saving the environment. Instead, it's about tearing down capitalism and implementing communist, government controlled systems around the world. Article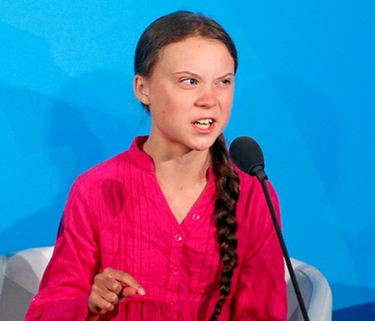 Censorship and Defamation- Weapons of Control Academic publisher Springer allows the unspeakable truth to be printed. Article 
The Out of Shadows documentary lifts the mask on how the mainstream media & Hollywood manipulate & control the masses by spreading propaganda throughout their content.
MORE ELECTION INTEGRITY FOR THOSE THAT SAY THERE IS NO PROOF OF ELECTION FRAUD: 
National Group Uncovers Real-Time Democrat Election Fraud – HERE'S HOW THEY DID IT
Musk Confirms: Yes, Twitter Has Interfered in Elections
Twitter owner and CEO Elon Musk acknowledged that prior to his takeover, the "obvious reality" was that Twitter "has interfered in elections" through its content moderation policies. Article
The Charlie Kirk Show Audio - "How Brazil Got California'd"
Tucker covers Brazil's presidential election and Youtube censorship: "Youtube is interfering in a democratic election in a sovereign nation. How is that allowed?" Reminder, YouTube is a conglomerate of Google VIDEO
VIDEO: 11-11-22 Update Brazil Election Fraud
How to Stop communists from taking power AMAZING VIDEO
Why Elections Canada still uses paper voter lists and hand counts ballots for federal elections
USA CAN'T BUT FRANCE CAN hold a presidential election, with paper ballots on a single day, hand count the results after the polls close, by citizens, and have the national results known to all, without serious objections, by the wee hours of next morning. Article
Gingrich: GOP Got Nearly 6 Million More Votes but Lost Many Races, 'What's Going On?'
Democrats Voted for a Dead Guy in PA State Rep Race- Will Biden run in 2024?
SO EASY A KID COULD DO IT: 11-Year-Old Changed Election Results n Under 10 Minutes. An 11-year-old boy was able to hack into a replica of the Florida state election website and change voting results found there in under 10 minutes during the world's largest yearly hacking convention, DEFCON organizers of the event said.

Thousands of adult hackers attend the convention annually, while this year a group of children attempted to hack 13 imitation websites linked to voting in presidential battleground states. The boy, Emmett Brewer, accessed a replica of the Florida secretary of state's website. He was one of about 50 children between the ages of 8 and 16 who were taking part in the so-called "DEFCON Voting Machine Hacking Village," a portion of which allowed kids the chance to manipulate party names, candidate names and vote count totals. Article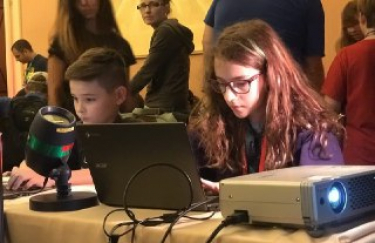 France, with a population of 67+ million, votes via paper ballots tucked in paper envelopes. No absentee voting. No early voting. Hand count the votes in a matter of hours and report results.
Google Busted In Major Midterm Election Fraud Scheme. A flood of political content has been found that is being sent to voters in swing states through more than 2,500 computers owned by a politically-diverse group of registered voters showing concerning election interference. Article
Election Software Firm Used in Swing States Gave 'Superadministrator' Privileges to Contractors in China
VIDEO: WHY DOES KING-5 NEWS REFUSE TO ACCURATELY REPORT VOLUNTEER EFFORTS TO CLEAN UP VOTER ROLLS?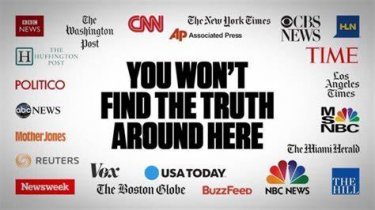 The People, the Police and the Military Support Bolsonaro's Efforts to Address Socialist Attempt to Steal Brazil Election (VIDEO)
Biden's Brazilian Election Meddling Exposed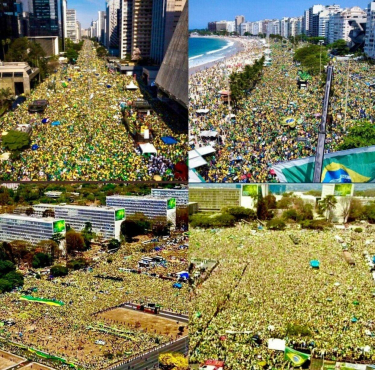 VIDEO: Millions Protest - Massive Brazilian Election Fraud Exposed and Explained - "We Don't Win Elections, We Take Elections"  Matthew Tyrmand 
The people of Brazil do not want to have a socialist in power who stole their election - The people taking to the streets to protest the stolen election there - They know the socialist Lula stole the election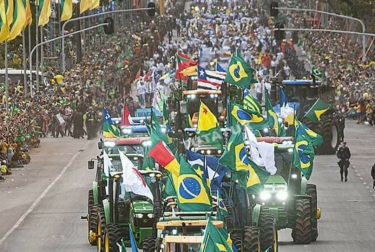 BRAZIL: Massive Gatherings Continue as People Protest the Socialists Stealing Their Election, Livelihoods, Freedom and Country. Article / VIDEO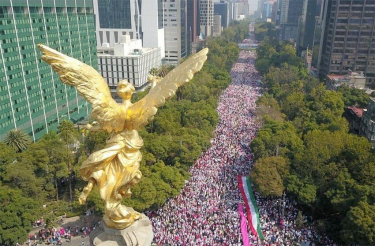 Big News! We Have The Smartmatic Cast Vote Records From LA County and They Show Computer Manipulation
Biden Chief Of Staff Ron Klain Threatens Americans Before The Midterms: "One Final Warning"
INFOGRAPHIC: The States That Changed Mail-In Voting Rules for 2022
Rantz: Auditor's office censors online political speech, calls voting on Election Day 'misinformation,' telling voters to submit ballots on election day is "dangerous." 
WASHINGTON: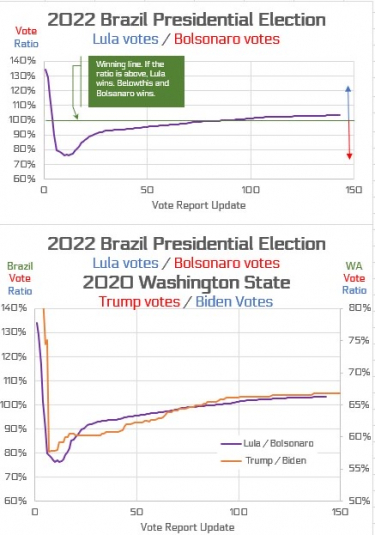 The issue of the Snohomish County 29,000 + list of registered voters that voted in the 2020 election but were not on the list sent to the printer of the ballots is still very much unresolved. The Auditor has STILL NOT been able to satisfactorily answer questions about how these individuals received ballots. We have been waiting patiently since February of 2022...
The Printing Companies that Supplied Ballots in the 2020 Election May Be As Guilty as Voting Machine Companies in Potentially Altering the 2020 Election Results
WA State SOS VoteWA Web Server down for several hours / days during 2022 General Election: It was reported that all 39 WA State counties had severe issue with the Votewa.gov online portal as the SOS sever was down creating delays of at least 4 hours as the signature matching system was not working. The phenomena happened during different days in different counties. In Skagit Election Observers were sent home on November 9.
Clallam County: On Election Day there were over 10,000 ballots ready for tabulation but were not counted by 8:00 pm that night—leaving candidates and voters with an unrealistic tally of voter results.These ballots remained uncounted for several days. Additionally, before the general election an important surveillance camera was removed in a key election area where much ballot processing was happening, and no election observers were allowed to be present. Also, votes totals were not displayed at the end of each day for several of the days as required by RCW 29A.60.160 (this same issue and violation also occurred in Walla Walla County).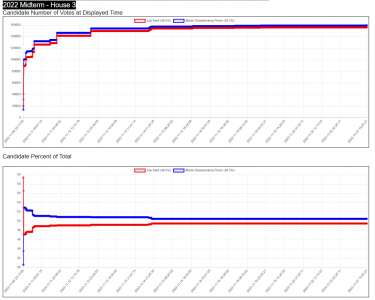 OF INTEREST: The percentage between Smiley and Joe Kent is a constant range 91% to 93%.   It is quite amazing how consistently voters from different counties and different life perspectives vote on the exact same percentages of each other...

VIDEO: WA-3 Candidate Joe Kent: "Best case, they're just trying to demoralize us. Worst case, there's some sleight of hand going on behind the scenes."
The Joe Kent Campaign announced they will be filing for an official recount in the next 24 hours to fight for our voters & for every legal vote to be counted. The fight continues!
VIRGINIA: Why Did The Voting Machines Malfunction In Virginia? Voting machines in two districts recorded more votes than actually existed in the 2022 midterm elections. Article
OREGON: Lawsuit Filed Against Oregon Secretary of State, County Officials Alleging Fraud and Suppression
DELAWARE: WIN FOR THE RULE OF LAW: DELAWARE SUPREME COURT RULES THAT UNIVERSAL MAIL-IN VOTING AND SAME DAY REGISTRATION VIOLATE CONSTITUTION. Article / Video
COLORADO: Registered Democrat Arrested by Colorado Police for Voting Machine Tampering – Allegedly Inserted USB Flash Drive into Voting Machine 
ARIZONA: Arizona Attorney General: Maricopa County Broke the Law on Election Day
Despite massive voter suppression efforts my Maricopa County AZ Midterms Election Night 
Arizona Judge Bans Cameras at Ballot Drop Boxes – The Fraudsters and Democrat Ballot Traffickers Given Free Reign 
FIX IS IN: Arizona Ballots Make Stop at Runbeck Printing Company to Scan Ballot Envelopes Before They Are Sent to County — WITH NO OBSERVERS
Maricopa election officials launched PAC in 2021 to stop MAGA candidates 
CROOKS AND LIARS: Maricopa County Moves Election Certification to ONE HOUR Before They Were Subpoenaed to Cough Up Election Records
Arizona County Sued Over Failure To Certify Gubernatorial Election Results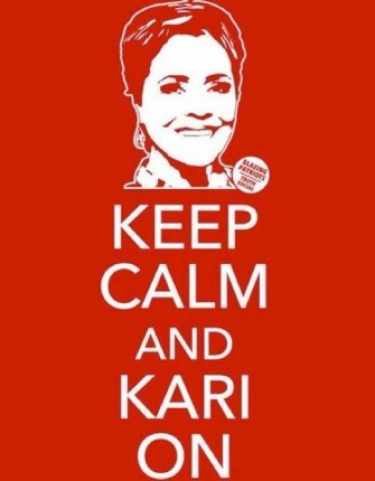 EMERGENCY MOTION FOR TEMPORARY RESTRAINING ORDER IN AN EXPEDITED ELECTION PROCEEDING. American Patriot Warrior Gail Golec enters into Law Fare PRO SE against the Maricopa County Board of Supervisors, Recorder, Election Directors, the Secretary of State, Dominion and Runbeck Election Services regarding the November 8, 2022 General Election. The Election was completely unconstitutional and we need to audit before we certify or nullify and revote altogether. Article
Maricopa County Should 'Delay Certification' of 2022 Election: GOP Officials later confirm Maricopa canvass will go ahead as scheduled
Elections Clerk Says Uncounted Maricopa County Ballots From "Slot 3" Mixed In The SAME BAG As ALREADY COUNTED Ballots (VIDEO)
Maricopa County Now Admits That Over 30% Of Polling Locations Were Affected By Machine Failures, NOT 20% As Previously Stated – But They Want Us To Believe Only 17,000 Ballots Transported For Tabulation
The Cause of Arizona's Machine Tabulator Failure Identified – Ballots Larger than Printer Parameters – Willful Incompetence?
Angry Arizonan obliterates the Maricopa County Board of Supervisors 11/16/22 -  I think it's safe to say that this man just expressed how we all collectively feel after witnessing another stolen election! Video
Kari Lake Speaks Out On BS Stolen Election: "Arizonans Know BS When They See It" (Nov 2022)
Arizona Attorney General Candidate Sues Over Midterm Election Results
TEXAS: Poll Pads Caught Adding *Hundreds* of Voters in Real Time as Poll is Being ClosedNIA: HERE WE GO: Voter Registration System in Pennsylvania Experiencing Outages
Here's why we still don't know what went wrong in Harris County on Election Day
The state's biggest county has no central system for tracking problems, so it still can't say how many polling places opened late, ran out of paper or worked just fine
OHIO: Ohio voters overwhelmingly approved a constitutional amendment by a 77% margin that clarifies that illegal aliens are banned from voting in local and state elections. 
PENNSYLVANIA: Luzerne County, Pennsylvania Does Not Certify Nov 8th Election Results
The Pennsylvania Department of State issued a memo on Friday telling election officials in all counties that a "widespread outage" is impacting Statewide Uniform Registry of Electors (SURE) services. Article
Pennsylvania Supreme Court Says Mail In Ballots Missing Dates Will Not Be Counted | The Daily Caller
TRUMP: PENNSYLVANIA SUPREME COURT JUST RULED THAT 2020 ELECTION WAS 'RIGGED'
Hoopes: Pennsylvania Broke Election Rules!
Deceased Pennsylvania State Rep. Reelected in Landslide
Pennsylvania voters reelect Dem lawmaker who died of cancer last month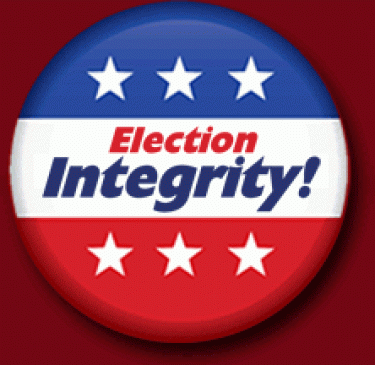 ALABAMA: Secretary of State-elect Wes Allen withdrawing Alabama from ERIC multi-state voter information center New SOS said he heard repeatedly during the last 18 months that people did not want their personal information sent to an out-of-state group. "I made a promise that I would withdraw Alabama from ERIC and I am keeping that promise."
Alabama Becomes Second State to Take Election Security Seriously and Terminate ERIC Contract
WISCONSIN: Deputy Director of Milwaukee Election Commission FIRED for Sending Out Fake Military Ballots to State Residents
Wisconsin Court Shoots Down Attempt to Change Rules for Absentee Ballots 
Anonymous Wisconsin Heroes Demonstrated How to Collapse the Democrat Ballot Gathering Apparatus
NEVADA: Nevada Democrat Party Organizer EXPOSED Bashing Hispanic Voters
Nevada secretary of state stands by ban on hand-count of mail-in ballots
FLORIDA: Election Crime Unit Arrests Palm Beach Woman for Voting in Multiple States in 2020, 2018, 2016
Printers Involved in Florida Voter Fraud?
Will Florida Fall In Election Day Cheating?
FL Democrat Election Official Claimed He Didn't Know Anything About Ballot-Harvesting Problems. This Video Says Otherwise
MICHIGAN: Top Detroit Election Official Forced to Admit UNDER OATH who the Thugs Were Who Harassed-Threatened GOP Poll Watchers at Detroit's Former TCF Center.
Shocking revelations involving a fraudulent ballot printing scheme in Michigan, Georgia, and other battleground states. "Tens of Thousands" of Pennsylvania ballots printed in Michigan were first sent to New York to be fraudulently filled out before ending up in Pennsylvania
CALIFORNIA: The Ninth Circuit has ruled that Election Integrity Project®California (EIPCa) and recent and future congressional candidates have standing to challenge the Constitutionality of California's election laws, regulations, policies and procedures that have weakened or removed integrity from the election process.  Article
GEORGIA: A 62-year-old Walker County man is facing 25 years in prison after being convicted of voter fraud, according to District Attorney Chris Arnt.
GA Supreme Court Confirms Voters Have Standing To Sue Election Officials Who Violate Law
Uncounted Votes on Overlooked Memory Card Flips Election in Georgia
'Lost' Memory Card With 800 Uncounted Votes Flips Election Result in Georgia | Facts Matter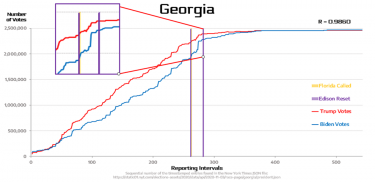 The State Of Georgia And Fulton County Notch Up Election Crime With Illegitimate Review Board. Citizens from Fulton and surrounding areas delivered a barrage of public commentary and served the County Commission of Fulton notice of open evidence of illegal activities being conducted by Fulton County, in collusion with SOS Raffensperger. Article
More than 1,000 unsent absentee ballots in metro Atlanta ahead of 2022 midterms
Unexplained Ballot Drop in GA Senate Race Likely Prevented Herschel Walker from Winning Race Outright – 'Drop and Roll' Pushed Race to Runoff
ELECTION FRAUD: Senator Warnock's Campaign Calls TN Man and Asks Him to Vote – The Man Records the ENTIRE CALL Then Posts It Online: Video 
NEW YORK: New York City Is Training Election Workers to Accept ALL SIGNATURES That Are WILDLY UNMATCHED
NEW JERSEY: 2022 Ballots Have Now Gone Missing After Dominion Voting Machine Disaster
New Jersey: PILF filed a lawsuit against New Jersey Secretary of State, Tahesha Way, for refusing to disclose documentation explaining how election officials resolve duplicate voter registration records. Nov 9, the Court ruled the Secretary of State must turn over these documents to the Foundation within 45 days. Article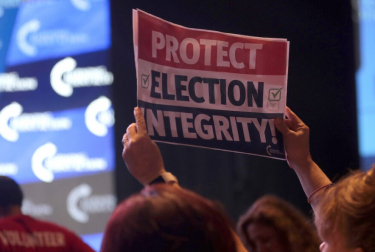 NEW HAMPSHIRE: 27 Absentee Ballots Found in State House Race Decided by 15 Votes
NEW MEXICO: New Mexico Election Results Make No Sense – Numerous Instances of the Drop and Roll
MISSISSIPPI: Mississippi Officials Confirm Cyber Attack on State Election Websites on Election Day
TENNESSEE: Memphis Elects Dead Democrat   
INDIANA: Poll Worker Removed for Pre-Selecting 'Straight Dem Ticket' 
Are Our Elections Being Manipulated By "Smart" Thieves? 
MARYLAND: Democrats Caught Padding 10,000 Votes to Steal a Seat
VIDEO: Brian Glicklich Defends The True the Vote Founders After Their Imprisonment. For 15 months Catherine and Gregg worked with FBI field agents in Texas on a counter-intelligence operation to end Konnech's involvement in America's elections. The FBI already had Konnech "on the radar" due to questionable activities that extended far beyond US elections.
Senator Ted Cruz announced he introduced a bill to prohibit the Washington, D.C. city government from using federal funds to facilitate non-citizen voting in elections 
We Need Audits Immediately And To Get Rid Of The Machines
The Dangers of BLM and the Democratic Socialists of America- How The FBI And Marxist and Islamic Groups Have Aided 30 U.S. Senators Elected that Are National Security Threats 
House Committee Advances Bill to Have Trackable Mail-In Ballots
RNC Had Roving Attorneys Quietly Monitoring Maricopa Voting Centers, One Has Finally Released His Damning Finds: Report
Voter fraud is real and hundreds of convictions have been made and documented
Why we must get rid of electronic voting machines: AMAZING VIDEO: Military Ballots Are COMPLETELY Vulnerable - Whistleblowers Expose! 
BY DESIGN: Half of America's states have changed their rules for Mail-In Voting in 2022. Some of the most substantial changes have come in response to the unprecedented use of mail-in voting in 2020. While blue states tend to focus on cementing the mail-in voting expansion executed during the COVID-19 pandemic, red states lean toward restrictions addressing the 2020 election controversies. Article
WE'RE BEING LIED TO: Results Provided by Media Are Not Derived from Flashdrives Coming from Precincts
Leviathan: America's Mega-Counties Threaten Our Very Survival As a Nation
Majority of U.S. registered voters no longer have access to cable TV subscriptions. Just 48% of registered voters nationally reported having a cable TV subscription. Currently only 39% of Independent swing state voters have cable. Article
Inslee and Ferguson going to stage a media event where they announce an "assault weapon" ban for Washington state. Video
Do You Know What Your Kids Are Being Taught? Moms and dads across the country investigate and fight back against schools and teachers' attempts to indoctrinate their children with radical ideology. Catalina Stubbe from Moms for Liberty exposes what's happening in our education system and gives parents a path forward to defend their rights and protect their children. Video
One out of every 179 Americans will eventually be murdered if crime rate continues: study
"There is a Cold Civil War underway in the United States to determine who should control the federal government. It is not a contest between the Democrat and Republican ideologies, but a battle between the entrenched power of the bipartisan political establishment versus the rights and liberties of the American people."
"The Cold Civil War is a conflict between those who want to adhere to the Constitution and the rule of law and the party leaders, who wish to continue the practices of political expediency and crony capitalism."
"The US no longer has representative government. Members of Congress seek election, not to uphold the Constitution and serve the American people, but to obtain power, and to use that power to accrue professional and financial benefits for themselves and their major supporters. All the traditional means for the American people to seek the redress of grievances have now been blocked by a self-absorbed permanent political elite unaccountable to the American people."
"Republican leaders neither contest that view nor vilify their Democrat counterparts because they do not want to challenge the ruling class, they want to join it. The GOP leadership has gradually solidified its choice to no longer represent what had been its constituency, but to adopt the identity of junior partners in the ruling class."
The United States is now a de facto one-party state, ruled by an oligarchy comprised of a relatively few rich and powerful globalists, who control the U.S. government and manipulate election outcomes and formulate public policy favorable only to themselves. Article
"Infringement on Our Constitutional Rights" – Several Oregon Sheriffs Say They Won't Enforce New Gun Control Laws. "A terrible law for gunowners, crime victims, and public safety." Article
Two more Oregon counties vote to become part of Idaho: Secession movement fed up with liberal lawmakers celebrates another step to join red Idaho. It aims to move Oregon's eastern border so about half of the state becomes part of Idaho. Article
'Greater Idaho' Moves Closer To Bi-State Referendum As Two More Oregon Counties Vote To Leave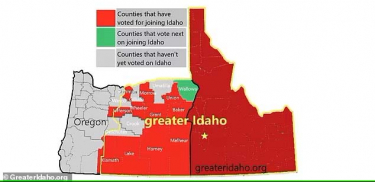 Midterm results could decide fate of COVID-19 origin investigations.  Rand Paul declared: "When I return to the Senate, as chairman, I promise you — the COVID cover-up will end. And I promise you — I will subpoena every last scrap of paper from Fauci.I will not only hold Dr. Fauci accountable, we will finally investigate why your tax dollars were sent to fund dangerous research in Wuhan and we will make sure it never happens again."  Article
Michigan Democrats eye gun control after gaining control of state legislature
Dem Swalwell Says It's 'So Stupid' for Parents to Have a Say in Their Child's Education
As the Democrats continue to steal elections and undermine democracy at home, the Biden regime is now actively interfering in Benjamin Netanyahu's attempts to form a patriotic government in Israel. As a terrorist stabbed three people to death in Ariel, the Biden lackeys want to prevent law-and-order candidate Itamar Ben Gvir from becoming Security Minister. Article
Israelis have elected the most patriotic government ever, including hardliners Bezalel Smotrich and Itamar Ben Gvir. ARTICLE
Germany: YouTube announced they were banning any content that doubts the German elections. Citizens had to wait in line for hours at polling stations. Ballot papers were missing in many polling stations and there were not enough ballot boxes. Many voters were only able to vote after the official closing time of 6 p.m. Some polling places seem to have "guesstimated" the tallies or had exactly the same percentages for the parties in a whole string of locations. ARTICLE
Illegal migrants wave Venezuelan flag after crossing US border, attack Border Patrol agents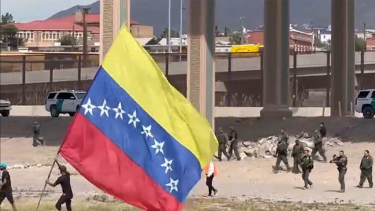 Biden Ordered Trudeau To Stop Freedom Convoy that protested at the border against the vaccination mandates Before Canadian PM Invoked Emergency Powers To Quash It. Article
FINALLY: House GOP Releases 1,000-Page Report on Politicized DOJ Under Biden
More 'torture chambers' uncovered - Ukraine's National Police said they have uncovered 34 sites where they believe Russian forces have illegally detained and tortured people. "34 sites where the Russians unlawfully held and tortured citizens were found in the de-occupied areas: Kharkiv region – 24, Kherson region – 3, Kyiv region – 3, Sumy region – 2, Donetsk, Chernihiv regions – 1 each." Investigators continue to discover and document evidence of multiple alleged war crimes by Russia's occupying forces. Article
Biden Administration Could Face Audits Over the Billions it Sent to Ukraine and now missing
Biden again blundering on the big stage when he claimed he'd been to 54 states
Under Biden West Point Signals Lying, Cheating, & Stealing Ok, Religious Freedom Not Ok
Federal Judge rules Biden's plan to cancel hundreds of billions of dollars in student loan debt is unconstitutional and must be vacated 
FBI Director Refuses To Say If He Had Informants Acting As Trump Supporters On J6. The head of the FBI refused to answer direct questions about whether he had undercover agents masquerading as supporters of President Trump as Jan. 6, 2021, riot unfolded. Article
New Jan 6 video of possible FBI Informant Ray Epps by Jason Goodman at "Crowdsource the Truth" – Epps Brushes Past Another Man Making Hand Signals
Antifa Defendants Arrested in Attack on Trump Supporters Take Plea Deals
EXCLUSIVE DOCUMENTARY—The Final War: The 100-Year Plot to Defeat America. An unprecedented combination of personal story and geopolitical struggle, history, and present, "The Final War" follows Epoch Times reporters and top China watchers through their journeys of awakening to the CCP threat. Behind the party jargon, unpredictable actions, and ever-changing face lies the Party's vicious plot, with America at the very heart of it.
How dangerous are Beijing's tactics in Afghanistan, the Russia-Ukraine war, and the Taiwan Strait? Behind the most dire issues of our time, what is the CCP's underlying strategy toward the United States? Why is the Chinese regime promoting the idea of "World War III"?
As we make sense of the chaotic post-pandemic world, when more and more evidence points toward China, we are on our way to uncovering a century-old secret of the Chinese Communist Party to reveal its 100-year plot to destroy America!
In 2020, the same investigative team made the viral documentary "Tracking Down the Origin of the Wuhan Coronavirus." The film exposed the Chinese communist regime's deadly coverup of the pandemic. However, the probe into how the pandemic began was just a tip of the iceberg. The Chinese regime wants the death of America! VIDEO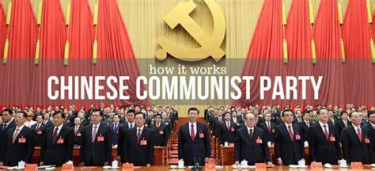 Protesters angered by strict anti-virus measures called for China's leader to resign in at least eight cities including Beijing and Shanghai and dozens of university campuses. Article
VIDEO: Chinese People Bravely Stand Up to CCP's Draconian COVID Policies - Demanding freedom, calling for end of Tyranny and Communism
Chinese Students Sent Home Amid Protests. As the Communist Party tries to prevent more protests, Chinese universities are being pressured to send students home. Crowds angry by severe "zero Covid" restrictions have called for President Xi Jinping to resign, and the government believes sending students home will reduce activism. Article
Natalie Winters On The Laundering Of Money Between China And Democrat Biden Crime Family Via Hunter
The U.S. Senate voted 62 - 36 in resounding fashion to end the Covid "public health emergency" that the Biden administration had recently extended until April 2023 - Motion was spearheaded by Kansas Republican Sen. Roger Marshall.
COVID 2022: Here Comes "The Big Kill." The corporate media in America has completely dropped the COVID pandemic narrative in the second half of 2022 — it's almost as if our corrupt corporate and political elites want you to forget their two-year propaganda campaign to impose universal vaccinations, public masking, and lockdowns. What has happened? They're all scrambling to obscure the next stage of the COVID pandemic: The Big Kill. Mortality statistics from the first half of 2022 have finally been released and what started as terrible anecdotal evidence a year ago has now hardened into a nightmare. The Big Kill! Article
Vaccinated adults under 60 are dying at twice the rate of unvaccinated people the same age
Tragic: 14-Year Old Vaccine Myocarditis Victim - Another One Of Many Young Males Mislead By Health Authorities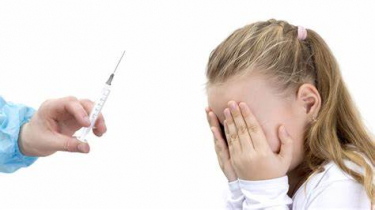 Horowitz: CDC data shows VAERS is the tip of vaccine injury iceberg. The most serious and imminent issue plaguing this country is the issue of "died suddenly." Every day, we discover more damning research on the extent of death and injury from the shots that to this day are promoted by the government like nothing ever before. Now, what do Republicans, with their control of the House and half the state governments, plan to do? What is their plan to stop these shots, compensate the victims, and ensure this technology is halted from further development? In fact, not only do Republicans fail to even discuss this issue, most red-state health departments are still promoting the shots. Even Australia is pulling the shots for those younger than 30. Florida still remains the only state in the U.S. doing so. Article
SOMETHING HORRIBLE IS GOING ON
Natalie Winters Video: The American People Can't Allow "Spin Dr. Fauci" To Lie His Way Out Of Accountability
The Dilemma of the Unvaccinated - We Won't Forget. They celebrated our deaths and danced on our graves
HUGE! Twitter to Stop Enforcing Its Regime-Endorsed "COVID-19 Misleading Information Policy" that Was Based on Bag of Fauci Lies
VIDEO: Truth Behind Spike Protein Causing Massive Blood Clots, as Well as 200 Related Symptoms: An Analysis | Facts Matter
COVID UPDATE: What is the truth? The COVID-19 pandemic is one of the most manipulated infectious disease events in history, characterized by official lies in an unending stream lead by government bureaucracies, medical associations, medical boards, the media, and international agencies. We have witnessed a long list of unprecedented intrusions into medical practice, including attacks on medical experts, destruction of medical careers among doctors refusing to participate in killing their patients and a massive regimentation of health care, led by non-qualified individuals with enormous wealth, power and influence. Article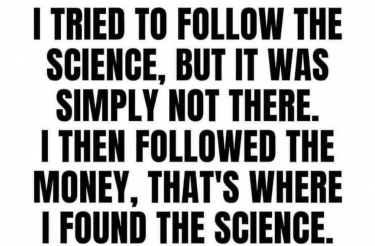 A Global Passport for Vaccines and Carbon Tracking
BOMBASTIC CLAIM: People unwilling to get COVID vax are MENTALLY ILL?! Medical association tells doctors that someone who doesn't want to get the COVID vaccine is mentally ill and should be medicated....Video
G-20 Promotes WHO-Standardized Global Vaccine Passport and 'Digital Health' Identity Scheme
G20 Pushes Vaccine Passports For All Future International Travel
Here We Go: WHO to Rename 'Monkeypox' Virus to 'MPOX' as Pressure Mounts from the Biden Regime
Anti-Fentanyl Vaccine Funded By Military Robert F. Kennedy, Jr., Chairman and chief legal counsel for Children's Health Defense said: "The same people who flooded the country with fentanyl hope to make additional billions on vaccines that will supposedly solve the problem they caused. This is a tried-and-true business model for Big Pharma. You can't make this stuff up." Kennedy, who said the vaccine is "unlike anything before it," questioned the use of vaccines to change human behavior: "Here they are talking about a 3-course vaccine regimen to be administered to people so that they will not have the full effect from fentanyl they ingest. This is not a vaccine against a virus. This is a vaccine against a behavior, a choice, if you will, because remember, people take fentanyl voluntarily." Article
Top oncologist: Cancer in patients exploding after COVID shots
Teachers Are Not The Only "Experts"
According to the CDC nearly 3,000 people have already died from the flu this season: CDC
is encouraging people to get their annual flu shot. Huh..Last year they called it COVID..Article
Russia's Assault On Ukrainian Infrastructure Causing Blackouts Across Moldova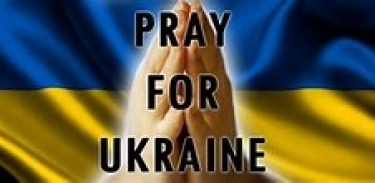 McCarthy used left-wing oligarch money to fund a "secretive," anti-MAGA campaign within the GOP to protect his establishment speaker ambitions.
Gen Flynn-We Are In The Midst Of 5th Generation Warfare,Time To Educate The Children In Leadership
29-Year-Old Crypto Pioneer Found Dead After Warning Days Earlier that CIA and Pedo Elite Would Kill Him
Iran Votes to Execute 15,000 Participants in Women's Rights Protests - 227 out of the 290 parliament members voted to impose this high level of punishment on all protesters in custody.  Article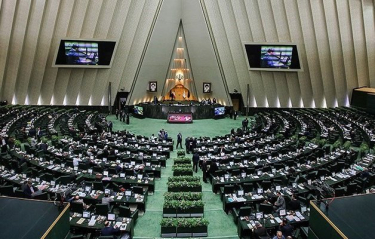 How the Chinese Academy of Sciences financed & developed Konnech's subsidiary
Konnech's rise from Jinhua Yulian Network to Hongzheng Technology 
Google To Pay 40 States Combined $391.5 Million For Data Privacy Violations
Lara Logan Gives Her Analysis Of The Balenciaga Scandal
Biden bribed voters with loan bailouts he couldn't give - Were Millennials and Gen-Z voters bamboozled by Team Biden and the Democratic Party?... Many young voters voted Democrat by Biden's announcement that he was forgiving up to $20,000 of student debt per person, which would cost taxpayers $400 billion-plus. While the votes that 20-somethings delivered last month are irrevocable, Biden's student debt relief is contingent on federal court approval. And his bailout is being shot to pieces in courtrooms across the nation. Two days after the election, federal judge Mark Pittman struck down the bailout as an unconstitutional decree. Article
Pennsylvania House members voted to impeach Philadelphia District Attorney Larry Krasner, saying he violated his oath of office by enforcing policies that have been a direct cause of rising crime in Philadelphia. Dem Krasner, whose campaign was funded in part by billionaire George Soros—was accused of declining to prosecute many drug, theft, and prostitution cases and implementing bail policies that soon put violent offenders back on the street. Article
BIDEN LAPTOP DEEP DIVE REPORT: The Biden family took millions from individuals linked to Chinese intelligence and the Peoples' Liberation Army
Ex-Twitter Exec Concedes It Was Wrong to Censor Hunter Biden Laptop Story
President Trump, announced he's running in 2024 for President- Vows to Protect Families.  For approximately one hour, Trump spoke to the American family; every plan and policy "will keep the American family in mind." Even staunch New York City Democrat moms voted this past November 8th for Republican gubernatorial candidate Zeldin only because of his clear promise to uphold parental rights. Moms aren't loyal to political parties; they're loyal to their kids. After crime and the economy, Zeldin's platform focused on parental rights, fixing education by rejecting CRT (critical race theory), and upholding high standards. Trump offered solutions to the Left's dismissal of the nuclear family, parental rights, and danger both out on the streets and inside school.
Trump went on to defend women, saying "We will not let men…participate in women's sports. It's very unfair to women." He committed to protecting children, fighting "gender insanity" that's being promoted in schools. Trump promised that schools pushing the erasure of women, sexual exploitation of children, and the mutilation of youths' private parts via surgery or hormone blockers, which frequently is done in secrecy without parental consent or knowledge, "they will lose all Federal funding."  Article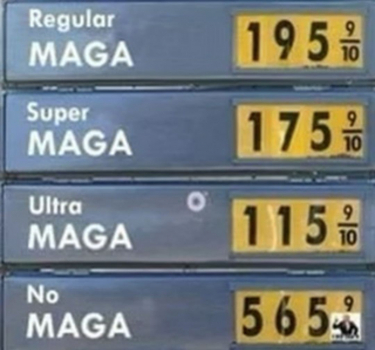 Billionaire Donors Turning On Trump Are 'Economic Hostages' Of The Chinese Communist Party  - China Initiative in 2025 goal to do away with the USA
North Korea recently test-launched an intercontinental ballistic missile (ICBM) capable of carrying a nuclear warhead with a range that could strike anywhere across the U.S. Article
Biden's trips to his home state of Delaware have cost taxpayers at least $11 million since the start of his presidency. He has made 57 trips to Delaware, spanning all or part of 185 days.
The League of Filipino Students and other freedom loving Filipinos marched to protest the diplomatic visit of US VP Kamala Harris in the Philippines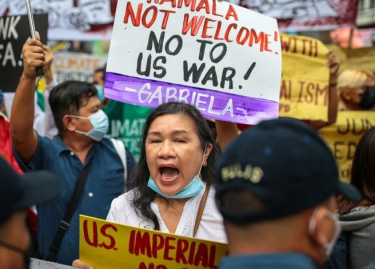 VIDEO: Tulsi Gabbard Warns Of Threat To Freedom And Civil Liberties 
Florida Takes $2 Billion Away From BlackRock Due To Firm's Activist Investing Standards
Revolver'sDarren Beattie exposes collapsing company FTX and how President Trump was early in warning about the dubious nature of the cryptocurrency market. Trump, reinstated to Twitter by CEO Elon Musk, tweeted a warning about crypto early in its inception and said, "I am not a fan of Bitcoin and other Cryptocurrencies, which are not money, and whose value is highly volatile and based on thin air. Unregulated Crypto Assets can facilitate unlawful behavior." Video
Elon Musk: Restoring Freedom of Speech not Freedom of Reach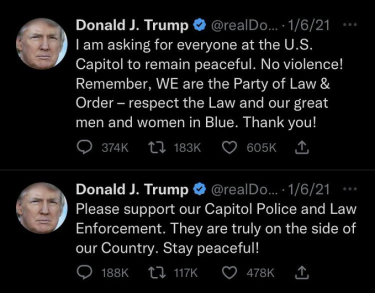 A black-and-white Nike shirt that simply says, "STATES." Not "United" States. No red-white-and-blue. No eagles, no flag, no nothing. It's as sterile as sterile can be is being worn by US Men's World Cup Soccer Coach Gregg Berhalter. What also has not gone unnoticed is how proud every other country seems to be of their own land. If you haven't seen some of the other nations' people during their national anthems, it is truly a site to behold. I hope the US team does well, even knowing its coaching staff hates the country. Article
Of China And For China': Nike CEO Admits Company Exists To Serve Communist China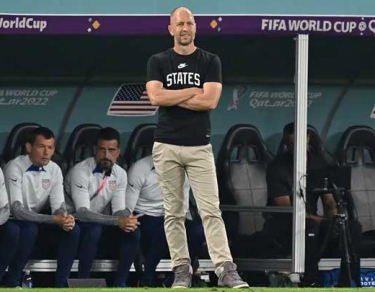 Grizzly Bears in the North Cascades? - What could go wrong? A group of unelected bureaucrats from the National Park Service and U.S. Fish and Wildlife Service think it would an awesome idea to "re-introduce" Grizzly Bears into the North Cascades region of Washington State.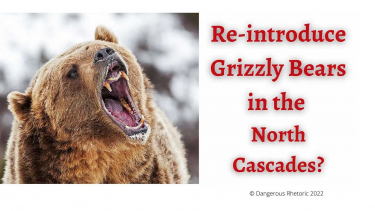 A Big Thank You to Alison Capella and Zindra Nelson who headed up the SCRP Election Observer team for the 2022 general election. We have 109 total election observers on our team, 72 of them worked part of 400 + in-office hours over the course of 23 days. And we are not done, as next week there will be a machine re-count for the LD 10 State House (Pos 1) Greg Gilday race.
The Skagit Republican Women are meeting this Tuesday, December 6th from 10 AM to Noon at the Fredonia Grange, 1225 McFarland Rd, MV (MAP) for a Christmas Celebration! More information email: judybillings90@gmail.com / phone (206) 550-1836.
The SCRP Central Committee will be meeting this Saturday, December 3 at our office in SCRP Burlington office, 281 South Burlington Blvd.Suite #103 (MAP). More information email: chair@skagitgop.org  / phone (360) 820-1700.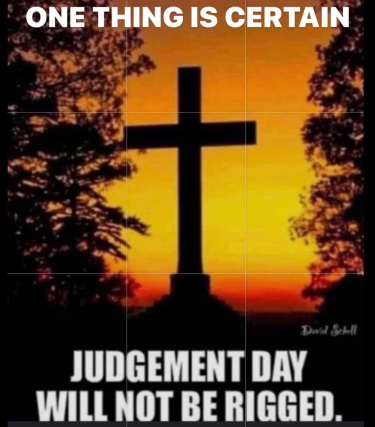 Quote of the Month: "Thou Shall Not Steal"  Christ Jesus
Respect & Blessings
Bill Bruch, SCRP Chairman
Share This Post...