Election Integrity Update -- Over 500 people showed up on Sunday, Aug 29 to witness a Washington State Public Hearing on Election Integrity at Heritage Ranch in Bow, WA Skagit County. Event was livestreamed, after over 2,700 views videos were censored from YouTube and Facebook but new videos are now available on Rumble Here. All Public Hearing Videos @ WAElectionIntegrity.com.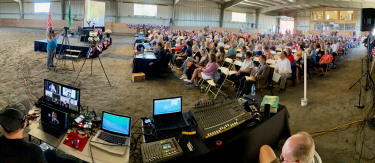 Bill Bruch, WA State GOP Election Integrity Chairman was Emcee. The event included former Skagit County Prosecutor K. Garl Long questioning several amazing whistle blowers and witnesses with powerful testimony including a former WA State Dept. of Licensing employee VIDEO, a San Juan County elections worker VIDEO, and others that exposed potential felony level voter fraud during the 2020 elections. Also several WA State Legislators and a Skagit County Commissioner were part of a panel questioning the whistle blowers, witnesses and experts.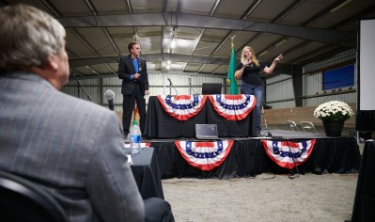 Skagit County Voter Integrity Project Volunteer Canvasser shares findings. VIDEO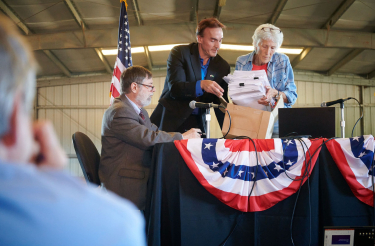 Former Assistant State Auditor reviews private funding CTCL election grants, elected officials lack of transparency WA HB 1068, Federal and State election grants, 2020 CARES Act, EAC, Runbeck. VIDEO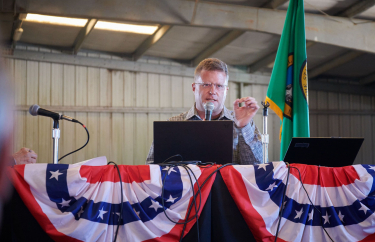 We the Governed Glen Morgan discusses WA State voter fraud and his experience canvassing, finding hundreds of questionable voter irregularities across the state. VIDEO
Government Watchdog Cody Hart exposes Skagit County election officials via undercover informant videos, deletion of election camera videos, PRR emails, and thousands of questionable ballots. VIDEO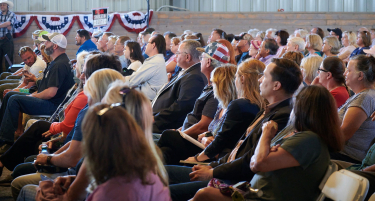 Engineer and Scientist Draza Smith presents her WA State findings using Nov 3, 2020 Real Time Edison Data that showed evidence of an algorithm being used in the state's Presidential, Governor and Congressional races. WA State 2020 Governor Candidate Loren Culp looks on. VIDEO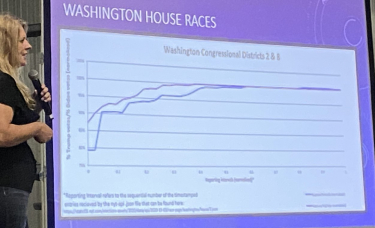 PhD Scientist Dr. Douglas Frank reviews his Skagit County and WA State findings showing that in Skagit county there was a perfect Correlation Coefficient (R = 1.000) between his mathematical model and the certified voting data. This evidence made his case that an algorithm was in effect, as ballots recorded mirrored voter registrations. Additionally, thousands more ballots were issued than there were registered voters. VIDEO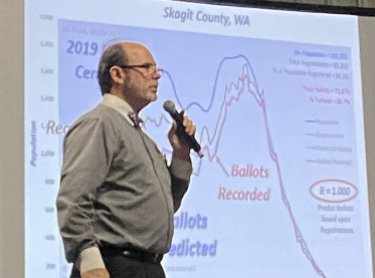 The Public Hearing event made clear that elections in Washington State were compromised, and the state's elections and laws relating to them are systematically flawed. End of Hearing Q & A VIDEO -- FOR UPDATED INFO SEE: WA ElectionIntegrity.com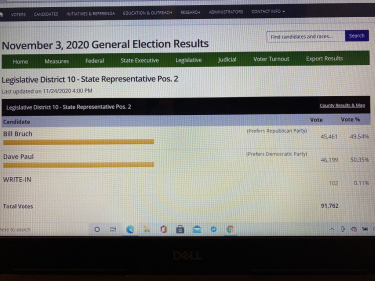 VIDEO: Expert Mathematicians Dr. Douglas Frank, Ed Solomon and Draza Smith Explain How the 2020 Election Was Stolen 
CYBER SYMPOSIUM VIDEO - A DATA ANALYSIS OF THE NOVEMBER 2020 ELECTION
VIDEO - Lindell symposium reveals voting machines being wiped clean in Wisconsin, New Hampshire 
PRESS RELEASE - INVESTIGATION INTO SKAGIT ELECTION CRIMES OPEN!
US 2020 Election Fraud at a Glance -- WA Election Analysis by Seth Captain Keshel
Amistad Project: Challenges presidential election results with lawsuits in six swing states
Share This Post...